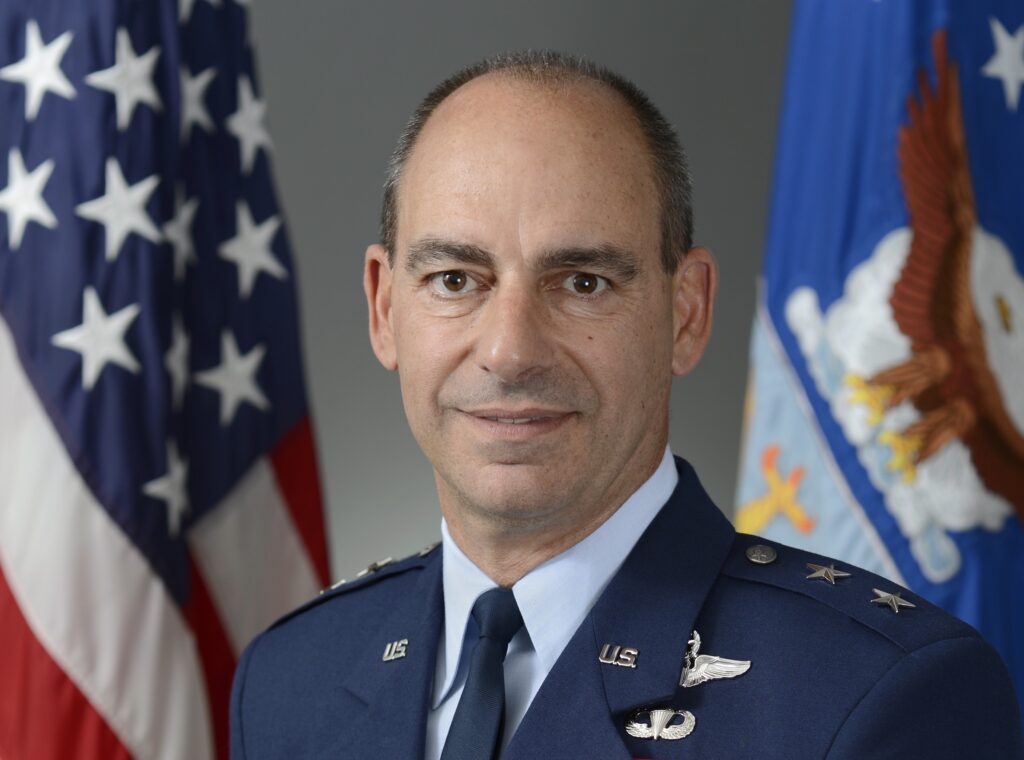 PENTAGON: In a clear sign of the growing importance of the F-35 to the Air Force as the aircraft nears IOC, the service is boosting the profile and office of the person working with the Joint Strike Fighter's Joint Program Office from a colonel to a two-star general.
The service announced today that Maj. Gen. Jeffrey Harrigian will serve as the director of a larger Air Force F-35 Integration Office, effective Feb. 1. The F-35 is scheduled to achieve Initial Operating Capability (IOC) no later than the end of 2016.
The office will triple in size from four to 12 and work closely with the service's major commands, such as Air Combat and Air Education and Training commands.
"This organizational change will help ensure a unified voice for operational integration of the F-35 across the Air Force as we collectively work towards bringing this remarkable new aircraft into our combat inventory." Harrigian said in a statement.
Harrigian is the Air Force's assistant deputy chief of staff for operations, plans and requirements. He replaces Col. Carl Schaefer, who heads to Edwards Air Force Base in March to command the 412th Test Wing in March.
Perhaps the most important but obscure bit of this change is that the Air Force's voting authority in the JPO moves from Air Combat Command to the F-35 Integration Office. That gives the service's senior leadership a tighter rein on the program. As the statement notes, "all senior leader communication within the Air Force will flow through the integration office."
"Assigning a general officer on the Air Staff will ensure we have a single point of contact with the Joint Program office empowered to speak on behalf of the Air Force for any aspect of the F-35 program," Gen. Mark Welsh, Air Force Chief of Staff, said in the statement.