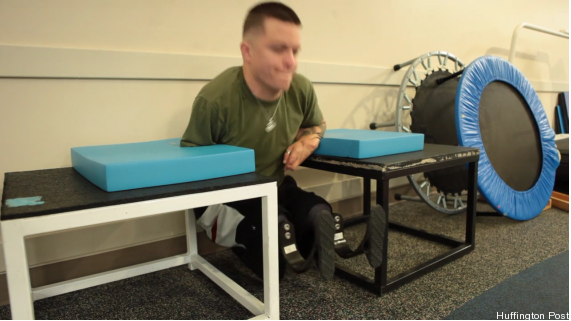 July 4, 2010, was a bad day for Tyler Southern. He dreamed he was with his older brothers, playing sandlot football, running and laughing, horsing around just like they used to when they were together as kids in Jacksonville, Fla.
In his dream, he was whole again.
Then he awoke in his hospital bed at the Walter Reed National Military Medical Center in Bethesda, Md., and reality came flooding back. Both of his legs and his right arm were gone, blown off in Afghanistan two months earlier by an improvised explosive device so powerful that only bits of his legs and boots were ever found. The explosion left one remaining limb, his left arm, broken and mangled.
Southern began to hyperventilate. His mother Patti, at his bedside, reached out to calm him. Mom, something's coming on, he cried. Breathe with me, she murmured. Breathe with me. She gathered him in her arms and held his head tight against her chest as sweat beaded over his body and his heart pounded wildly. He gulped lungfuls of air, his mother rocking him in her arms.