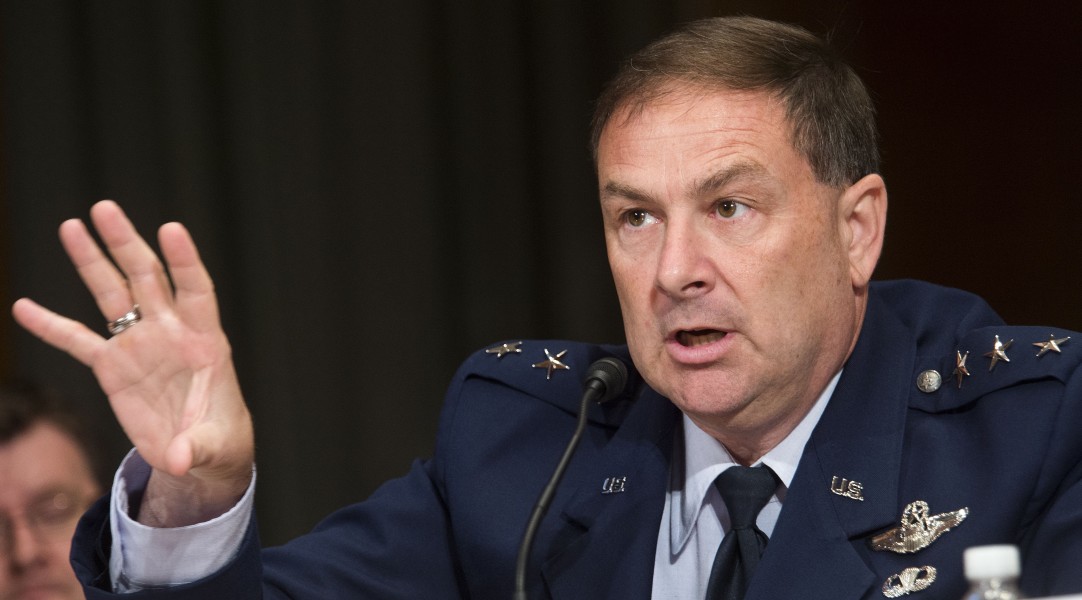 CAPITOL HILL: And we all thought software was the biggest risk faced by the Marine's F-35C as Lockheed Martin and the military get it ready for IOC, its first warfighting configuration.
But no. Air Force Lt. Gen. Christopher Bogdan, head of the F-35's Joint Program Office, told the House Armed Services air and land subcommittee today that he was pretty confident that he could deliver the 2B version of the F-35's software within 30 days of the target date of the Marine's Initial Operating Capability delivery date in July next year.
That stands in stark contrast to the assessments by the director of Operational Test and Evaluation (and the Government Accountability Office) that the software is very likely to be six months late, a view that at least one influential congressional staff member says is very reasonable. But Bogdan told reporters after the hearing that he thought the OT&E estimate was quite conservative, based in assessments of previous F-35 software versions. He seemed quite confident that he will meet the goal of delivering the software for 10 Marine aircraft.
But he was much less confident that he could deliver the 10 aircraft by July next year. They all need modifications — some 96, a whole lot of them — and they also need to be flying and undergoing the tests necessary to qualify them at virtually the same time.
Bogdan and Lt. Gen. Robert Schmidle, the Marine's deputy commandant for aviation, made clear it';s going to be very challenging to deliver the planes on time. They need significant changes, such as new roll posts, before they can meet the qualifications of being ready for war.
Given the travails the F-35 program has faced over the last five years, Rep. Ron Barber asked Bogdan near the end of the hearing how Congress could trust his assessments.
"I'm not here to advocate for the F-35 necessarily. I'm here to execute on the program, to give you information — good, bad or otherwise. You have to somehow trust me. If i'm wrong," said the unusually blunt-spoken officer, "you have to hold me accountable."