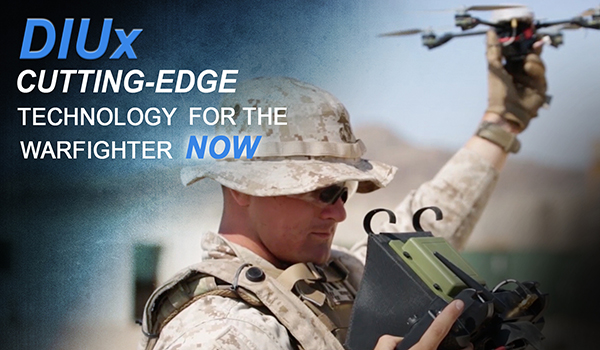 WASHINGTON: If there's been one constant in the acquisition reform debate of the last two decades, it's been that the Pentagon should buy more commercial items in a commercial fashion, and do it quickly and cheaply.
Now, nobody argued that you could buy F-35s or ships that way, but as competitors such as China and Russia fielded weapons in double-quick time and software and computer hardware became increasingly important to a weapon's effectiveness, so did speeding up purchases and lowering their costs grew in importance.
To build bridges with the commercial sector and to ensure the military sped up its adoption of technology advances — especially in software and commercial IT — former Defense Secretary Ash Carter created the the Strategic Capabilities Office and the Defense Innovation Unit Experimental, fondly known as the DIUX. They were supposed to help accelerate the purchase of commercial technology, bolstered by a raft of legal and policy changes over the last decade.
But a report by the Government Accountability Office analyzing a decade of the federal acquisition database finds that Pentagon's purchase of commercial items has declined since 2007.
"This is not surprising," says Bill Greenwalt, author of much of the Senate Armed Service Committee's acquisition reforms over the last five years and one of the top defense acquisition policy experts. "The data now supports what was long suspected — that the purchase of commercial items was declining. The question is why? The answer can likely be found in the overreaction to the perceived contracting abuses of of the Iraq War.
"While commercial items and the Iraq War shouldn't be linked, they became so in the so-called 'war on profits' that was initiated early on in the Obama Administration," Greenwalt argues. "In a typical overreaction applied to a different set of circumstances….the DOD bureaucracy, instead of going after bloated cost-type contracts and move to a more fixed-price, commercial-like, performance-based contracting approach, decided to do the opposite and reign in commercial item contracts where profit margins are traditionally higher."
Part of the problem appears to be that Pentagon acquisition officials just don't know much about buying commercially. To cope with that, the Defense Contract Management Agency (DCMA) created six Commercial Item Centers of Excellence staffed with engineers and price/cost analysts to advise contracting officers in how to determine what can be bought commercially.
"According to DCMA officials," the GAO report says, "experts at these centers began reviewing cases in June 2016 and since then have examined 437 cases that contained approximately 2300 items. They recommended that the contracting officer make a determination that an item was commercial in 94 percent of the cases reviewed."
But Greenwalt isn't really optimistic, even though he pushed hard to make sure the acquisition community had the policy and legal tools to buy more commercially.
"The linkage between higher profits and higher risks and performance that occurs on commercial item contracts was forgotten in order to keep as many traditional cost-type programs (with somewhat reduced fees) going during a budgetary downturn," he says. "Congress acted in the last two NDAAs to try and roll back this situation, but since none of the rules to implement new commercial item legislation have been enacted yet, it is doubtful we will see much improvement soon in the statistics."