PENTAGON: There are a lot of empty offices around the E-ring, the most prestigious sector of the Pentagon, where top defense officials enjoy the rare privilege of windows. But that's about to change, a senior aide to Defense Secretary Jim Mattis told me.
"There's a bow wave of names that are very close to being announced or (already) are being announced," said Tony DeMartino, a retired Army veteran who serves as deputy chief of staff to Mattis, giving his first and so far only media interview in the job.
Here are the numbers, as supplied by DeMartino. Including both nominees still being vetted and those publicly named or already confirmed, there is someone somewhere in the pipeline for 75 percent of available positions. If you just count people who have been officially named, nominated, or confirmed, he said, there are 19 people named (three of them Obama holdovers) out of 57 Senate-confirmable positions or 33 percent. (For comparison, The Washington Post/Partnership For Public Service tracker counts 17 named out of 53 positions; the official Senate database lists just 14).
Yes, DeMartino acknowledged, there have been delays and missteps, notably the very public withdrawals of three nominees: Philip Bilden, for Navy Secretary; Mark Green and Vincent Viola, both for Army Secretary. But, said DeMartino, the nomination team has learned from experience and is picking up the pace.
Yes, there are reports (including by Breaking Defense) of friction between Mattis's staff and the White House, but in fact they're working together well, he said.
Yes, public counts of key positions filled lag previous administrations, but behind the scenes, he said, many candidates have been interviewed and approved by the White House. Those names-in-process include some of the Pentagon's five undersecretaries (policy, personnel, comptroller, intelligence, & acquisition), he said, though he wouldn't divulge which ones.
So, I asked, you'd say you were at a tipping point? Yes, DeMartino said.
At least one senior defense lawmaker was not impressed. "It's not. And it's inexcusable," said Rep. Adam Smith, top Democrat on the House Armed Services Committee. "(It's) a symptom of a White House that still doesn't know how to govern."
The Critics
"The Defense Department is woefully understaffed in key positions," Rep. Smith said. "It is a huge problem (for the annual budget and defense bills). There aren't a lot of people to talk to, so it definitely has slowed down the process."
"It's not just the Defense Department, it's all over the place. We've been trying to get something out of the Department of Homeland Security and basically nobody works there," Smith added. "I've been trying to talk to John Kelly for about a month now."
Smith is not the only skeptic. His Republican counterpart, HASC chairman Mac Thornberry, has repeatedly lamented the slow pace, though we didn't get any comment from him for this story. In the Senate, Armed Services chairman John McCain last month publicly derided the "snail's pace" of nominations. More recently, both Democrat Tim Kaine and Republican Lindsey Graham asked Air Force Secretary Heather Wilson about the vacancies during a recent budget hearing. Do they create problems for you in doing your job? Graham asked.
"It's becoming difficult, yes," Wilson answered. It's worth noting that she's the only service secretary so far confirmed because three nominees in a row for Army and Navy Secretary withdrew.
Even non-partisan industry groups are publicly raising concerns. "Gen. Mattis was confirmed on inauguration day. Here we are not quite six months later and we're just now getting this DepSecDef into the Senate queue," Dan Stohr, chief spokesman for the powerful Aerospace Industries Association, said in an interview. Patrick Shanahan was named for Deputy Secretary of Defense March 16, but he was only formally forward to the Senate on June 7th, and his confirmation hearing is still to come.
For comparison, Deputy Secretary Bill Perry was on the job in the Clinton administration by March 5th, Paul Wolfowitz in the Bush administration by March 2nd, and Bill Lynn in the Obama administration by February 12th.
No undersecretary for policy — traditionally the No. 3 job in the Defense Department — has even been nominated. There's no one named for the other undersecretary slot of vital concern to AIA, Acquisition, Technology, & Logistics. "ATL is another critical position for us, particularly since that position is going to be split," said Stohr.
True, the aerospace industry is luckier than, say, shipbuilders in that an Air Force Secretary has been confirmed, unlike the Navy and Army Secretaries, but that's hardly sufficient. "Having SecAf is great but there's a host of the next tier down positions to get the network of senior leadership that sits between SecDef and the careerists; they're the ones who really on a day to day basis help drive policy," Stohr said. "Right now you go straight from SecDef to the careerists, and that's not the way the system's designed to work."
The vacancies will be highly visible at the upcoming Paris Air Show, Stohr added, traditionally the year's major meet-and-greet for the global aerospace industry.  "We don't have the senior political appointees in place that we would expect to meet with at a show of this stature," he said. Companies can still do business, of course, but the administration contingent may lack the clout to sway their foreign counterparts or the legal authorities to get things done.
It'll affect budgets and procurement as well, Stohr said: ""When you talk about the appropriations bills going forward, the people who put those contract activities into place need direction, and the direction comes from the senior politicals."
The Defense Department's strict chain of command solves that problem, DeMartino argued. It's the "next man up" rule, he said. Just as first officer of a warship steps up when the captain gets shot, career civil servants will step up and fill the vacant politically-appointed position above them, "performing-the-duties-of or acting-as" their absent superior to get things done.
"There are people in each of those stovepipe organizations doing the work," DeMartino said. But as anyone who's spent much time in the Pentagon knows, "actings" rarely feel they have the authority to do much beyond keeping things running as they are.
And they're not Trump's people, I pointed out, and nor Mattis'. Who conveys the administration agenda to career bureaucrats who often have agendas of their own? Secretary Mattis, DeMartino said: "He gives broad guidance and the career people will move out."
I asked Stohr about this thesis. His response? "That's true to a point — and I think we've reached that point."
.@foxandfriends Dems are taking forever to approve my people, including Ambassadors. They are nothing but OBSTRUCTIONISTS! Want approvals.

— Donald J. Trump (@realDonaldTrump) June 5, 2017
Who Is To Blame?
Victory has a thousand fathers; defeat has deadbeat dads. No one wants to take responsibility for the slowdowns in the appointments process, but there are plenty of candidates. Even within the administration, White House and Pentagon factions have pointed fingers at each other, as we've documented. Some veteran insiders blame the bureaucratic process of vetting. Some blame Trump loyalists for excluding anyone who has had an unkind thought about the president or picking billionaires with little experience of or interest in governing. And, of course, there's the president's favorite target: Democrats.
DeMartino, interestingly, declined to comment on this accusation. "Honestly, I haven't done this before," he told me, so he can't say whether Senate Democrats are a bottleneck or not, just that "it's part of the process and planned for."
One prominent advisor to Trump's nomination team, however, was unequivocal. "This certainly is not John McCain's fault, but the Senate basically sits on them," said Arnold Punaro, a retired Marine Reserve two-star who served as staff director of the Senate Armed Services Committee — what McCain chairs now — and has advised countless nominees in the two decades since. Today's senators may complain about not getting nominees from the White House, Punaro said, but when they got a slate of six just before Memorial Day, Armed Services approved all six, but the full Senate only acted on three.
"They're not letting through the qualified people (sent over)," Punaro told me. "The signal that the minority is sending to the nomination engine room is 'all ahead slow.'" (Update: A Washington Post analysis out this morning confirmed the Senate is moving slower than ever).
Senate Democrats didn't comment by deadline, but Rep. Smith was more than happy to defend them. "All we ever hear from Trump is blaming Democrats for blocking his nominees," said Smith. "I realize the president lies like most people breathe… but it's completely untrue. (It's) shameless that the president blames the Democrats for this when he won't send the names."
Once again, Smith was not the only skeptic.
"There's a multitude of factors at work… but the initial delays are occurring because the administration has been very slow at transmitting their nominations to the Senate," said AIA's Stohr. "We encourage the administration to move forward with a little greater speed and persistence."
"The process is completely broken in comparison to past administrations," said one former DoD official. "I don't know if the bureaucracy over at FBI or OGE is slow-rolling them compared to past administrations, but they should look at how long the vetting process is taking. This is ridiculous."
The Federal Bureau of Investigation does laborious criminal and espionage checks on potential appointees, talking to former neighbors and old acquaintances. OGE is the more obscure Office of Government Ethics, which enforces an array of often arcane conflict-of-interest rules and requirements to divest assets.
For its part, the Senate Armed Services Committee enforces even more stringent standards for Pentagon appointees than OGE, requiring total divestiture of any stock in any company that does business with the Defense Department. "They've always been stricter," said Punaro, going back to the Nixon administration. "The problem with the conflict of interest stuff (is) it was put in place in the 1970s… Compensation then was totally different; it was mainly cash."
Nowadays, people with experience running large businesses almost always have a complex mix of stock, stock options, and other deferred compensation, which the rules don't allow. Punaro and other former staff directors have put together a package of reforms, he said, but until then billionaire nominees like Philip Bilden and Vincent Viola will continue to get hung up.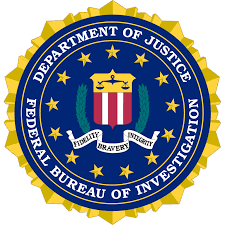 DeMartino told me the FBI/OGE vetting process has indeed been laborious, but the nominations team has learned their lessons and those processes are no different for this administration than for past ones. "Viola and Bilden we announced, obviously, before they were all the way through the vetting process — and they were both early on," he told me. Since then, "we as a team have learned, let's wait until they are all the way through the vetting process."
The exception that proves the rule is Shanahan, he said. Eager to show progress on the No. 2 position in the Pentagon, they announced his name as soon as President Trump approved it. Since then, they've faced criticism for taking so long to forward his nomination to the Senate, but it's only because of FBI and OGE doing what they have to do. "It's too important to rush," he said.
Does an ever-more-burdensome vetting process explain the slowdown? "It explains a piece of it," said Rep. Smith, "but…Obama had to vet people, Bush had to vet people, (and) none of them has come anywhere near taking the pathetically long amount of time the Trump White House has in getting people put into positions. There's no excuse for that. That's part of what the transition should have done."
Well, I said, there are stories that the campaign honestly didn't expect to win and focused on campaigning rather than vetting candidates, in contrast to the Clinton campaign, which had almost an entire government in waiting. "In February I could have gone, 'yeah, I kind of get that.' It's June," Smith said. "While they may not have expected to win… they won seven months ago."