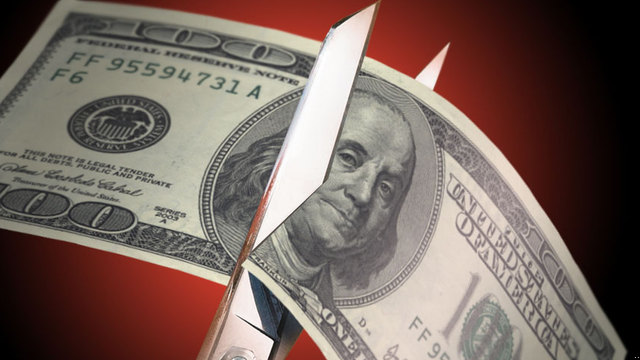 WASHINGTON: For decades, critics have rightly nailed the Pentagon for the fact it doesn't know how much money it's spending or where that money really goes. Pressure has grown and grown for the Pentagon to prove it is worthy of the money taxpayers grant it by producing books an accountant can comb through and produce a proper audit to exacting government standards.
Now the Defense Department isn't there yet, but they've taken an important step toward the goal which they must meet by fiscal 2017. Technically, funding and spending for fiscal 2015 will be in a decent enough condition to audit the books, Rear Adm. John Kirby told reporters today.
"I'm pleased to report that all of the Military Services and many of our Defense agencies have asserted their readiness to commence a Schedule of Budgetary Activity audit for Fiscal Year 2015. I want to make it clear that this is a current year funds audit and not a full audit, but it will bring over 90 percent of our General Fund Fiscal Year 2015 dollars under audit," he said. Kirby admitted "much work remains to be done in order for us to achieve full audit readiness by the end of Fiscal Year 2017."
Rep. K. Michael Conaway of Texas offered this restrained praise for today's Pentagon's announcement.
"Today marks a major milestone in the Department of Defense's efforts to audit their financial statements. Being prepared to audit 90 percent of Fiscal Year 2015 activities is a significant stride in meeting audit readiness and audit completion deadlines in 2017 and 2019, respectively," Conaway, an influential Republican member of the House Armed Services and Intelligence committees, said in a statement. "Of course, the DoD still has a significant amount of work left to do to meet these deadlines; however, this achievement is not just a step in the right direction, it is confirmation that the DoD's audit plan is working to bring the department under annual, clean audits."
If we get reaction from some of those who follow this issue, we'll publish it.