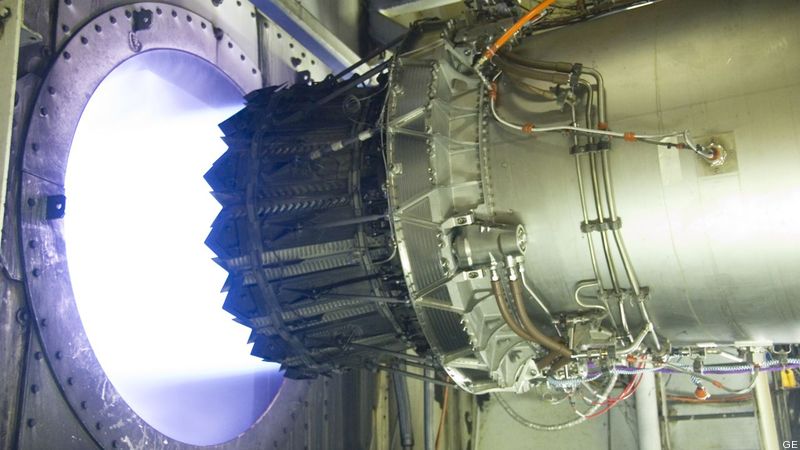 WASHINGTON: One of the most entertaining, compelling and raucous battles ever to rock the Pentagon and Capitol Hill is officially over. General Electric and Rolls Royce today formally declared dead the F-136 engine program for the Joint Strike Fighter.
Those who supported the "alternate" or "second" engine will never shy sway from pledging their troth, as Rep. Buck McKeon, chairman of the House Armed Services Committee, made clear today with this statement. "I am disappointed that the uncertainty regarding the future of our military budget, and the Joint Strike Fighter program in particular, have forced GE and Rolls Royce to discontinue self-funded development for a competitive engine for the F-35. This development is a blow to common-sense acquisition reform at the Department of Defense," he said.
"I had hoped that the GE / Rolls-Royce competitive engine could be a model for government-industry partnership to drive down the cost of important weapons systems. As our military faces a dramatic decline in their budgets in the near term, this is just the beginning of the wave of cost-cutting decisions that both the military and industry will have to make," McKeon added.
The battle arose about competition, that most fundamental of American values. A large group of defense lawmakers and several key aides believed with all their fiber that having a second engine would force Pratt & Whitney, maker of the official engine for the F-35, to build better, build cheaper, build faster and be more responsive to the customer.
But the F136 ran head-on into Defense Secretary Robert Gates and the rapidly declining tolerance at the Pentagon for spending on programs that could be called duplicative or wasteful. The Tea Party sealed the program's fate, with a surprising vote February 11 vote to strip the engine's $450 million from the defense budget. The amendment stripping the funding was introduced by Tea Party stalwart Rep. Tom Rooney. It was the first defense program killed by the new Congress. The Pentagon formally killed the program in April but GE and Rolls Royce pledged to spend their own money to keep the program alive. That ended with today's statement.
Will we regret killing the second engine? Only time will tell.
Here's the formal statement from the two companies:
The GE Rolls-Royce Fighter Engine Team (FET) has reached the decision to discontinue self-funded development of the F136 engine for the Joint Strike Fighter (JSF) beyond 2011.

The decision, reached jointly by GE and Rolls-Royce leadership, recognizes the continued uncertainty in the development and production schedules for the JSF Program.

"GE and Rolls-Royce are proud of our technology advancements and accomplishments on the F136," said Dan McCormick, President of the FET. "However, difficult circumstances are converging that impact the potential benefit of an F136 self-funded development effort."

With the F136 engine development almost 80 percent complete, the U.S. Department of Defense (DoD) terminated the program in April of this year. Following termination, the GE Rolls-Royce FET had offered to self-fund F136 development through fiscal year 2012, but will now end its development work. The FET will continue to fulfill its termination responsibilities with the federal government.

For 15 years, the FET has developed a competitive fighter engine for JSF with the world's most advanced propulsion technologies, including numerous patented technologies from both companies.

Before the program was terminated, six F136 development engines had accumulated more than 1,200 hours of testing since early 2009. The FET consistently delivered on cost and on schedule, and was rewarded with high marks by the DoD in a successful joint venture between GE and Rolls-Royce.

Throughout the F136 program, GE and Rolls-Royce have been leading advocates of defense acquisition reform – offering unique and aggressive fixed-price proposals for F136 production engines for the JSF program.

"GE and Rolls-Royce are deeply grateful to our many Congressional supporters on both sides of the aisle over these many years as well as the military experts who have supported competing engines for JSF," said McCormick. "We do not waver in our belief that competition is central to meaningful defense acquisition reform."