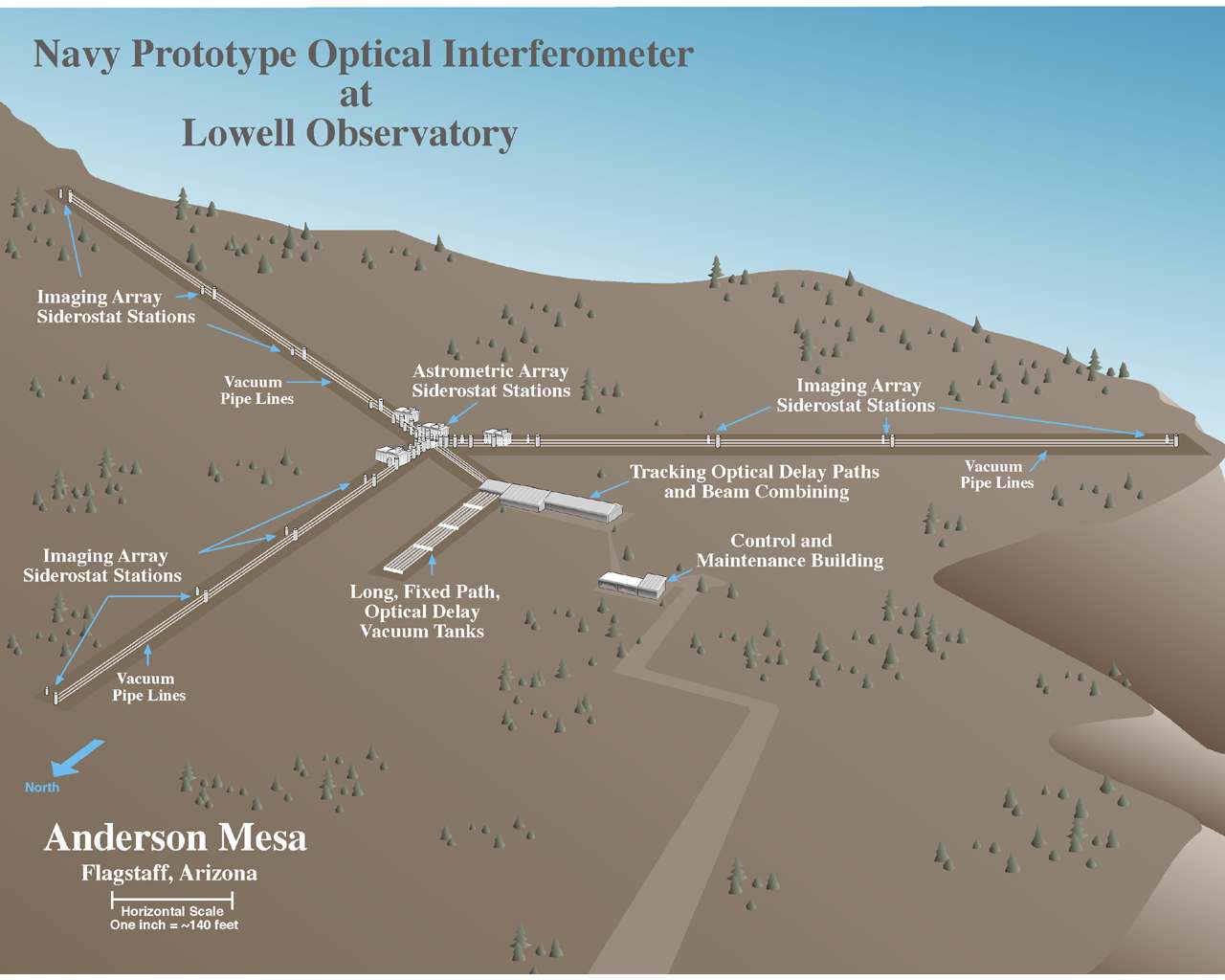 CORRECTED: NPOI Remains In Use For SSA
GEOINT: Think about technology to identify suicide bombers and high value targets who've been blown to bits without using DNA. The Intelligence Community's version of DARPA, IARPA, is doing just that with a program designed to use proteins from hair and keratin (which makes up much of the outer layer of human skin) when DNA is too old or too hard to find.
They're also working on an intriguing concept: how to provide Space Situational Awareness using a ground-based interferometer system to improve our knowledge of what is in geosynchronous orbit (Known fondly to the space community as GEO), Deputy Director Stacey Dixon told the audience this morning.
"The objective of the Amon-Hen program is to develop novel approaches to ground-based GEO imaging that enable rapid collection of data for inteferometric image reconstruction of GEO objects at low cost." What does that mean?" (The name's a reference to the mystical "Hill of the Eye" where Frodo had visions and the heroes are ambushed by Uruk-hai in Lord of the Rings….).  A Proposers' Day Conference was just held May 11.
Interferometers played a literally large role in space situational awareness for many years thanks to a system originally developed by and operated by the Navy, the Navy Precision Optical Interferometer (NPOI). It uses six optical arrays and combined information from them to judge a satellite's location. It's no longer used, because the Air Force is building a Space Fence, in, well, space.CORRECTION. The NPOI remains in use for SSA, according to Gerard van Belle, its director. He should know. We apologize for the error, which was based on more than two official sources. Several experts I spoke with say that interferometers can provide a key role for most other tools used for SSA — they tell the other systems where to start looking.
The hard part of Amon-Hen will be reducing the size of the system. You need as many imagery sources as possible to cut the time it takes to figure out where the object is. And "the number of apertures required leads to prohibitively high system costs," IARPA notes in its announcement.
Using lots of smaller apertures could help cut costs. Also, the more data sources you have in the right places could help improve accuracy and lower costs. To give you an idea how complex this all is, IARPA would be happy with a system that can take the data and produce results within 24 hours. The next step? A Broad Agency Announcement (BAA) should be issued.
A few other IARPA tidbits: They will soon announce, Dixon said, a prize challenge for a "Functional Map of the World." It's my understanding that the intelligence agencies do not yet have a single compilation of data representing the entire world such as you might think the White House Situation Room, CIA or DNI might have. Instead, each agency or functional unit has its own representation which relies on different data standards and pulls from different data sources and presents data in its own fashion. In her 2013-2018 strategy, then-NGA director Tish Long,  announced a Map of the World that was supposed to be ready by 2017.
The other intriguing effort Dixon mentioned was Aladdin Video, an effort to greatly improve the ability of analysts to search full motion video and find what they need that sounds remarkably similar to one announced recently by Deputy Defense Secretary Bob Work. The IARPA deputy said it would enable analysts to take a CD full of video clips, for example, and "triage it," finding what they need, inserting metadata to make it searchable and return a ranked list of videos. She said it has improved "video screening by more than 100 fold."
Bob Work, as our readers know, recently formed the Algorithmic Warfare Cross-Functional Team at the Pentagon to develop autonomous intelligence to sort through vast amounts of video collected by surveillance drones, a flood of data that's overwhelming human analysts, as IARPA knows all too well. Hopefully, Work and the new team know about Aladdin Video and are stealing lots of its lessons, presuming it's as good as Dixon says.