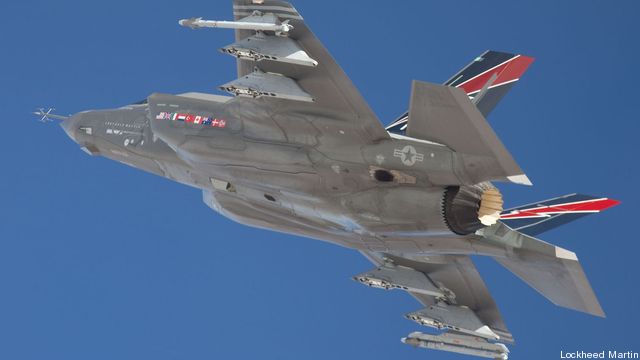 WASHINGTON: A letter formally committing Japan to buy the first four of 42 F-35s is expected to land in the hands of Lockheed Martin and U.S. government officials today or tomorrow. We heard this from two very well informed sources.
While Japan has formally announced its intention to buy — and then warned the U.S. it would cancel the deal should the price rise too much — this is the first official action by Japan that will result in the purchase of aircraft.
The four planes would be delivered in fiscal 2016.
The Japanese press has pegged the full life cycle costs of the 42 F-35As at just shy of $13 billion. The Defense Security Cooperation Agency notified Congress at the end of April about the potential for a $10 billion sale to Japan for the first four Joint Strike Fighters, with an option for an the other 38. The truth is somewhere in there.
South Korea is expected to announce its intention to buy F-35s quite soon. Some F-35 critics went on the record in a South Korean paper today warning that purchase of the fifth generation aircraft would be a major mistake.
The story in the progressive newspaper, The Hankyoreh, quoted Breaking Defense Board of Contributor member Winslow Wheeler to this effect: "It's a failed design from the get-go and it's proving itself to be completely unaffordable."
We will point out that the Japanese government was extremely skeptical of buying the F-35 until they were granted a highly classified briefing about its capabilities and the results from exercises such as Northern Edge. We understand that the Japanese were deeply impressed with what they learned at that briefing and that is what tipped the scales in their decision making. Of course, the Chinese J-20 didn't hurt.