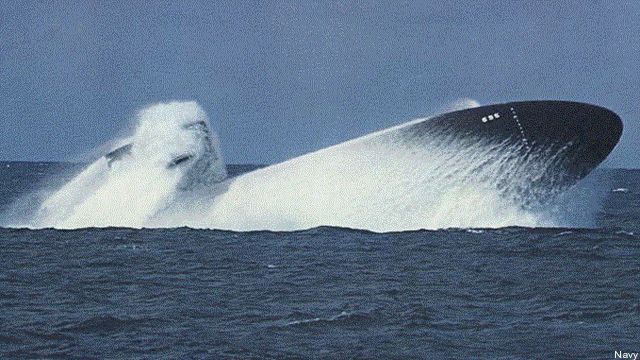 PENTAGON: The Defense Department named new chiefs today for the Naval Air Systems Command, responsible for all naval aircraft acquisitions, and for the Naval Nuclear Propulsion Program, better known as Naval Reactors (NR), an obscure but powerful organization shard between the Energy Department and the Navy.
Vice Admiral John Richardson, currently the commander of the Atlantic Fleet's submarine force, will pin on his fourth star as a full admiral when he takes over NR, the job once held by the legendary Hyman Rickover. Rickover exploited NR's anomalous position — reporting both to the Navy and to the Atomic Energy Commission (which evolved into the Department of Energy) — to build an almost autonomous empire, and the Navy nuclear propulsion program remains a world unto itself. Richardson, like Rickover and outgoing NR chief Adm. Kirkland Donald, is a career submariner, but he's unusual in the normally reserved submarine community for writing a blog, including a recent, widely cited post on character that pulls together such diverse strands as the Naval academy cheating scandal, Ahu Ghraib, and Plato's Republic.
Also being promoted is Rear Admiral David Dunaway, an F-18 pilot who will take the helm at Naval Air Systems Command (NAVAIR). He's currently the head of the Navy's Operational Test and Evaluation Force. He will replace Vice Adm. David Architzel.