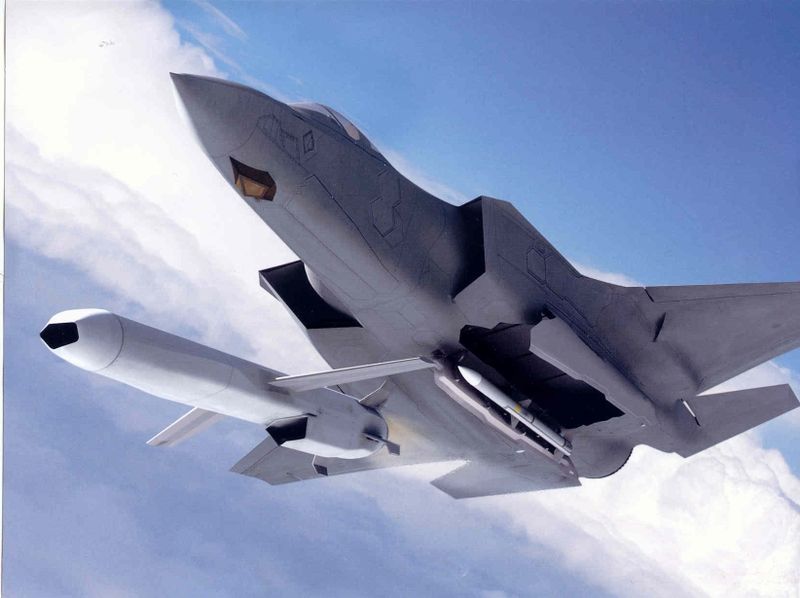 FARNBOROUGH AIR SHOW: It's a remarkable story, really. A fairly tiny country, Norway, decides to place a $1.3 billion bet on developing one of the world's most capable missiles to be fired from what will probably become the world's most popular fighter, the F-35.
The missile, known as the Joint Strike Missile, may become a standard weapon for the Joint Strike Fighter. Australia expressed interest in buying them at a meeting last month, Norwegian Air Force Lt. Col. Sigurd Fongen, senior staff officer for the F-35 program, said this afternoon.
Also, the Norwegians have pitched the weapon, built by Kongsberg Defence & Aerospace, to Japan and South Korea and will probably try to sell it to everyone who buys an F-35.
The JSM is the first weapon specifically designed to fit inside the F-35's stealthy weapons bays (although the missile does not fit the Marine's F-35B version of the aircraft because it has an adumbrated bay thanks to its vertical lift capabilities).
It's got impressive stand-off range, a very small profile, the ability to hide using nap-of-the-earth flight and by using topographical data in its guidance system, and it can evade destruction in its final approach to the target through sharp maneuvers, the Norwegians say.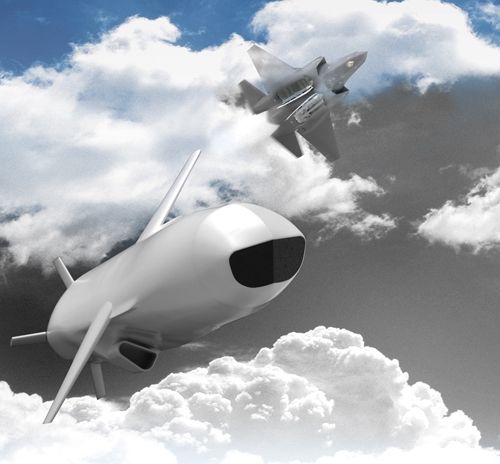 One of the giant American primes clearly believes the missile has promise. Raytheon and Kongsberg announced yesterday that they will team to compete for the "Offensive Anti-Surface Warfare" (shortened to the incredibly awkward OASuW) program for which the US Navy has placed more than $1 billion in the budget over the next five years. The program, which must get a new name, will replace the old Harpoon anti-ship missile.
I asked Fongen what this new teaming agreement might mean for Norway. "From the government side we are very pleased they maybe can sell it to more countries," he said. JSM is in the final stage of development and should be fully operational by 2025.
The stakes are enormous for the Norwegian military and could be significant for Norway's economy. "The Norwegian defense industry has never done something this big," defense ministry spokesman Endre Lunde told me at the end of today's briefing.