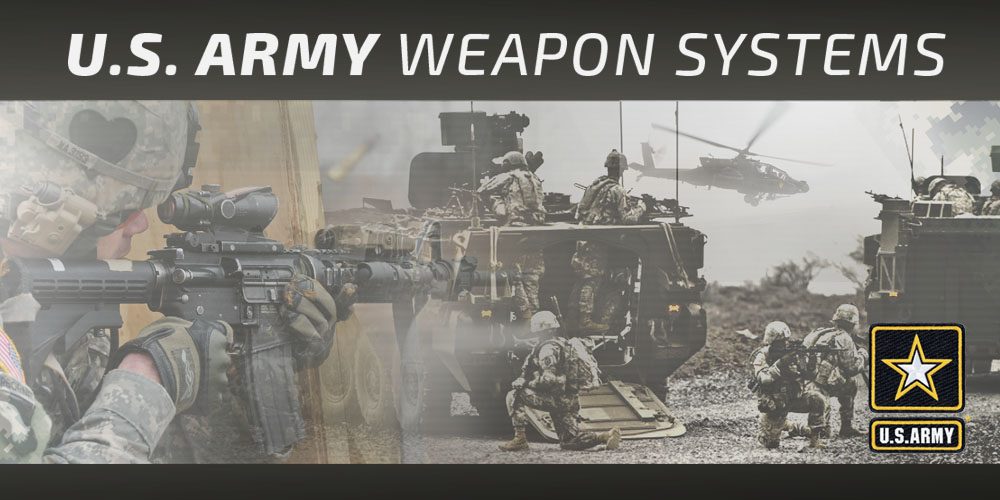 Plagued by bureaucracy, budget cuts and canceled programs, the US Army is aggressively trying to improve how and what it buys by better collaborating with industry to innovate instead of evolving.
A few simple changes to our current methods could have tremendous impacts on our ability to innovate and meet future challenges. A key could be what we're calling an adaptive "innovation ecosystem."
The First Step: Self-Assessment
We must act, as many close observers have noted. A recent report by the Center for Strategic and International Studies states that the "U.S. Army currently faces a difficult truth: without changes to its modernization strategy, the Army risks losing qualitative tactical overmatch." Sen. Tom Cotton said recently that the Army that "will no longer have overmatch against countries like Russia in the European theater" unless we modernize more quickly. 
There is also recognition that partnering will be increasingly critical to enable modernization. The Army's chief scientist and deputy assistant secretary for research & technology, Thomas Russell, says that "collaboration with industry is essential to guarantee success of the Army's most important acquisition programs…leveraging heavily on innovations from industry and other partners wherever possible." But industry doesn't know what we want, as Maj. Gen. Robert Dyess notes: "industry and academia do not know what the government wants… there's no synchronization across different [Army] forums."
New Army Paths to Innovation
The Army community is clearly trying to find new sources of innovation. For example, the Army Research Laboratory was recently cited by the Defense Science Board's Defense Research Enterprise Assessment for its innovative approach to working with unique and complementary regional expertise by establishing satellites in California, Texas and elsewhere.
The Army has also played a critical role in the vision, development, and management of national public-private Manufacturing Innovation Institutes (MII's). These new institutes focus on critical technology areas for both the military and the U.S. private sector.  Six out of eight Manufacturing Innovation Institutes are led by Army program managers selected by the Office of the Secretary of Defense. RDECOM's commander, Maj. Gen. Cedric Wins, has called for earlier and more pervasive use of wargaming and prototyping to connect Army science, technology, and user communities with industry and academia.
Disrupting Conventional Army Paradigms
Kevlar helmets, integration of Global Positioning Systems (GPS) with ground forces, and tanks with special armors and computerized fire control were all once leap-ahead Army technologies that disrupted the battlefield. They changed the way the Army maneuvered and projected force. But it can be argued that the years of canceled Army programs — Crusader, Comanche, and Future Combat Systems (FCS) — have left the service more comfortable with asking for and delivering evolutionary rather than leap-ahead concepts and innovations. But does that mean we are moving deeply into the realm of diminishing returns (or worse, obsolescence)? Does further investment in venerable Army platforms and systems leave the United States ill-equipped for future conflicts and radically different battle domains?
Our opponents are focused on overcoming a US Army that fights with conventional Cold War platforms, many of which are difficult to deploy. They've changed their doctrine and the weapons they buy to take advantage of that. Because of the growth in so-called A2/AD systems and the use of innovations such as the use of Little Green Men, innovation is not just needed, it is essential. One potential remedy be a framework to continuously collect and assess new innovations and concepts within an adaptive "ecosystem."
Ecosystems
We need to abandon our rigid, highly structured, and stove-piped process to one that is – like living organisms – rapidly adaptive, self-organizing, and efficiently responsive to external stimuli.  Rather than following a classical path from concept to prototype, an ecosystem would encourage nearly all elements of the process to be in play simultaneously until, after some iterations and refinement, we develop durable concepts and clear, actionable strategies and viable pathways.
What would this mean, in practice? Raw sharing of early scientific results; assessing new technologies both internal and external to the Army; brainstorming on new concepts; discussing the capability gaps and constraints driving near, mid, and long term requirements; and the use of wargaming and combinations of physical and virtual prototypes to assess, analyze, and enrich the conversation. Perhaps the most important aspect is having this conversation early – and to the degree possible, informally. Explore the art of the possible before rigid and nearly immovable requirements permeate and calcify. This continuous ability to adapt could also reduce the risky trek from promising prototype to actually fielded Army capability.
We illustrate this new approach in Figure 1, above. The "demand signal" is the requirement that informs the use of new science and technology (S&T). It can operate in one of two basic modes. The first mode is a new scientific discovery or technological innovation can create a new demand signal – either offering an alternative to an existing materiel solution, or creating a new, unprecedented materiel capability altogether. The second mode is a known Army materiel problem or "capability gap" can create a new demand for S&T to address the issues conveyed from the Army User community. A healthy Army ecosystem would allow for cross-organizational collaboration and shared responsibility, as well as the ability to both "push" and "pull" technologies between Army research and development troops.
Arguably, the Army already does some of what is depicted in Figure 1, but we see the need to make an ecosystem that is far more dynamic and informed much earlier with the best sources of innovation inside and out of the Army. Hence our depiction of the two-way demand signal: first, we need to ensure science and technology provides troops what they know they need, and second, ensuring our scientists and engineers provide them with what they don't know they need yet.
The ecosystem also explicitly recognizes the importance of innovations in how to use weapons by troops. The Defense Science Board stated this clearly in their 2017 Report to the Department of Defense: "perhaps most importantly, the [DoD] Labs need to be more active and at the table in the DoD requirements definition process. To achieve this, they have to be both present and credible by focusing their portfolios on the capabilities that will be needed by the warfighter today and tomorrow."
What Lies Ahead
On this new path, the Army might start out emulating best practices gleaned from industry, academia, and other government agencies – as well as our colleagues in the Marines, Navy and Air Force. Admitting we can learn from others from within and outside the Army who have carried promising technology to fielded capability is crucial. Some $32 billion dollars' worth of cancelled Army programs from 1995 to 2013, as well as documented missteps and delays of programs that did deliver needed Army capability is proof enough that the Army can do better. There is also reason to hope and believe that the Army can become the model of R&D excellence. As mentioned earlier, the Army was recently held up by the Defense Science Board as a highly praised, DoD-wide example of improving innovation through forming new and creative regional R&D partnerships across the U.S.
The Army is strong. Its ability to fuse materiel and non-materiel innovations gives it a strategic advantage over adversaries. We need to set aspirational goals to recalibrate our innovation engine with our core values, our talent, and our mission of "land dominance across the full range of military operations and spectrum of conflict." Our goal across the Army acquisition community is to make it even stronger by delivering the right kinds of innovation – and investing wisely in science and technology so we are ready for a rapidly evolving and increasingly complex future.
Shawn Walsh, an engineer from the Army Research Laboratory, and Lt. Col. Jason Roth, an infantry officer, Maj. Kevin Matthews, an Army strategic intelligence officer, and Maj. Kevin Toms, an air defense artillery officer, are all fellows on the Army Futures Studies Group. The group reports directly to the Army Office of Business Transformation.