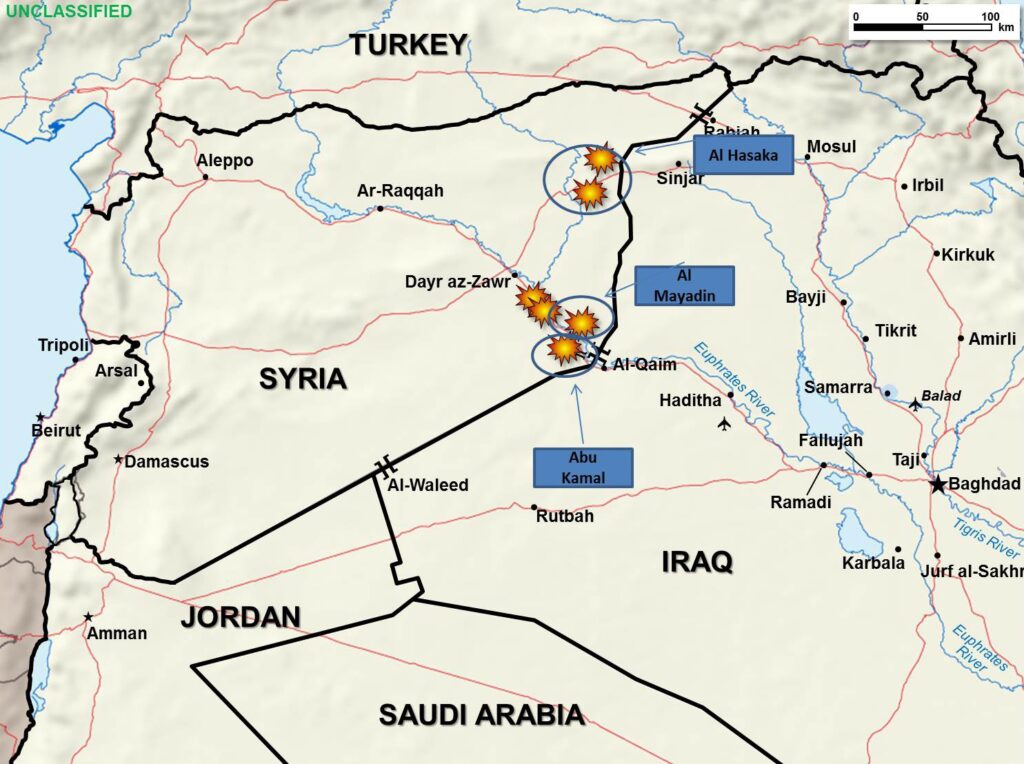 WASHINGTON: In keeping with its increasingly aggressive behavior over the past two years, Russia is deploying lethal and long-ranged anti-aircraft defenses to keep Western forces out of three key regions: the Baltics, the Black Sea, and, now, the Levant. From where NATO's top commander Gen. Philip Breedlove sits, the Russian forces flowing into Syria don't look like counter-terrorists out to stop the Islamic State, which Vladimir Putin has said is his highest priority. They look like the first pieces of a layered "anti-access/area denial" system that could complicate US and allied operations in Syria and well beyond.
"Anti-access/area denial, or A2/AD, is a growing problem," Gen. Breedlove told the German Marshall Fund this afternoon, speaking just hours before Putin's teeth-clenched meeting with President Obama on the sidelines of the UN General Assembly.
The northernmost danger zone or "bubble" is the oldest, based out of the Russian enclave of Kaliningrad between Poland and Lithuania. "Kaliningrad is a large platform for A2/AD capability," Breedlove said. His subordinates Gen. Frank Gorenc and Lt. Gen. Ben Hodges have warned taht Kaliningrad-based missiles reach well into Polish airspace and could shut down NATO reinforcements to the Baltics in a crisis.
To the south, by contrast, Russia lacked a suitable forward base — until last year. "[Since] their occupation of Crimea, Russia has developed a very strong A2/AD capability in the Black Sea," Breedlove said. "Essentially, their [anti-ship] cruise missiles range the entire Black Sea, and their air defense missiles range about 40 to 50 percent of the Black Sea."
Now, it seems, comes Syria. "As we see these very capable air defense [systems] beginning to show up in Syria, we're a little worried about another A2/AD bubble being created in the Eastern Mediterranean," Breedlove said. "We see some very sophisticated air defenses going into these airfields. We see some very sophisticated air-to-air [fighter] aircraft going into these airfields."
The Islamic State has no air force that Russia might use such sophisticated anti-aircraft weapons to counter, Breedlove continued. "These very sophisticated air defense capabilities are not about ISIL," he argued, despite Putin's publicly stated priorities.
Based on the military forces Russia is actually putting in place, Breedlove said, he believes Putin's top priority is to protect Russian access to airfields and warm water seaports in the Eastern Mediterranean. The second priority, in service to the first, is to prop up Russia's host, the Assad regime. Then third, he said, "After all of that, I think that they will do some counter-ISIL work to legitimize their approach to Syria."
So what can NATO do about these expanding bubbles of no-go zones? First of all, in the Baltic and the Black Seas today, the alliance's force can just go there, Breedlove said "to contest that they are not forbidden spaces" but international airspace and waters. Second, in case the shooting starts, it needs to invest in forces that can break the bubble.
"As an alliance, we need to step back and take a look at our capability in a military sense to address an A2/AD challenge," Breedlove said. "This is about investment. This is about training."
That investment must be across the board, Breedlove emphasized. "We have made great progress since Wales [i.e. the alliance's 2014 summit]," he said. "We have increased the readiness and responsiveness of our NRF [NATO Response Force] and certainly the VJTF [Very High Readiness Joint Task Force]. We have given the SACEUR back authorities to alert and stage forces, etcetera….. but it's not enough."
"What really deters, I think, that is we increase the readiness and responsiveness of the entire NATO force structure," Breedlove said, not just elite quick-reaction units like the NRF and VJTF. "We have to get to these investments, exercises, and training scenarios that raise the responsiveness and readiness of the whole force."