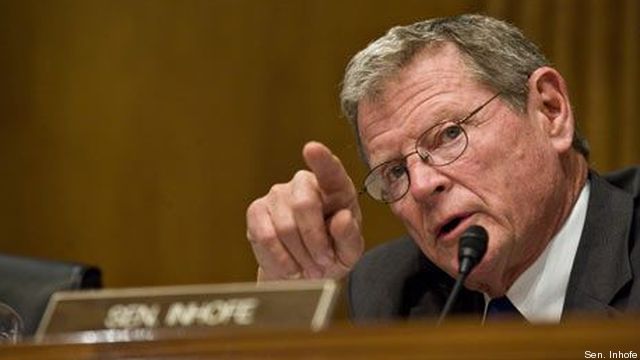 CAPITOL HILL: We have confirmed that Sen. James Inhofe, ranking member of the Senate Armed Services Committee, will vote against the nomination of Chuck Hagel to serve as Defense Secretary.
Inhofe, a tough partisan known for his positions sometimes outside the consensus of his fellow committee members, labeled Hagel as the "wrong person to lead the Pentagon at this perilous and consequential time.," in his opening statement at a packed hearing room this morning.
The question will be, will other Republicans join Inhofe, or has Hagel done a good enough job of explaining himself, his past, and the administration's policies to win enough votes to get past the SASC.