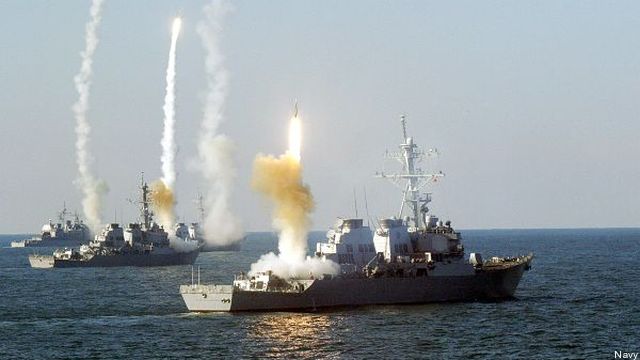 CAPITOL HILL: The Obama administration's defense budget raises the risks to American security to an "unacceptable" level, if you believe Sen. Joseph Lieberman and a number of Republican members of the Senate Armed Services Committee.
If you believe Secretary of Defense Leon Panetta and Chairman of the Joint Chiefs, Gen. Martin Dempsey, the risks are higher but are manageable — as long as sequestration does not occur. If the congressional Super Committee's failure to act leads to another half-trillion dollars in cuts that will demolish the Pentagon's new strategy and require such deep cuts that the nation would face what Chairman of the Joint Chiefs Gen. Martin Dempsey said would be "unacceptable risk."
Panetta also restated his commitment not to plan for the sequestration cuts, which has attracted criticism from some analysts: "I don't think we should try and bring some common sense to what I think is a crazy process."
In assessing risk, Panetta told the Senate defense policy committee that our ability to mobilize quickly" will now involve a higher level, one that can be managed through a "strong Guard and Reserve."
More importantly, he noted that, "when you shave the budget by a half trillion dollars there is very little room for error." That, he said, "is probably the most dangerous risk of all."
Much of what the nation heard from their defense lawmakers was negative. Most senators on the panel indicated a deep skepticism — if not outright opposition — to another round of base closures. "Please count me out when it comes to BRAC," Sen. Kelly Ayotte told Panetta. She cited the last round, which she said "cost 67 percent more than expected." There was one ray of hope for the Pentagon. Sen. Lindsey Graham not only supported another BRAC round but he also came out publicly for limits — even cuts — to health and other troop benefits. "Count me in on the hard decisions," he said. Few of his colleagues were seen leaping to their feet to support Sen. Graham.
During the hearing Panetta also unveiled the Pentagon's new 30-year shipbuilding plan. The U.S will sail 285 ships through 2017. The number will rise to 300 ships by 2020. That marks a significant drop drop from the long-stated Navy goal 313 ships.
Sen.. John McCain, ranking member of the Senate Armed Services Committee, pointed to the 28 percent drop in the navy's shipbuilding as grounds for concern. Sen. Susan Collins, whose state of Maine depends on the Navy for substantial revenue, was gently critical of the administration's shipbuilding budget.
"It seems inconsistent we are going to focus on the Asia-Pacific area and not seek to get to get to the absolute minimum goal that has been set for years of 313 ships," Collins said.