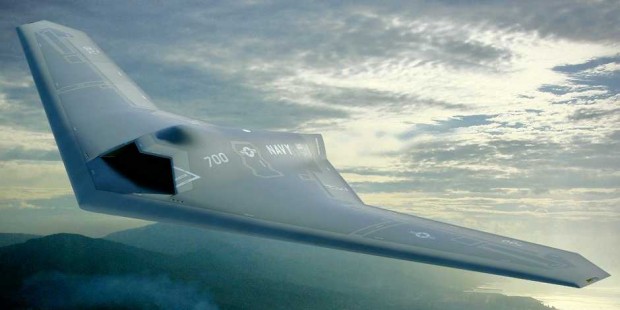 FARNBOROUGH AIR SHOW: The Navy's carrier-based drone known as UCLASS continues to face challenges from the Joint Staff, parts of the Navy and, perhaps most importantly, Capitol HIll.
While the head of the program, Rear Adm. Mat Winter, told reporters here yesterday that a Request for Proposal will be issued "very soon," the program's requirements came under fire at a preliminary Defense Acquisition Board meeting.
Our colleagues at DoDBuzz reported that the RFP had been "suspended." Struck by the apparent divergence between Adm. Winter's comments here and the Buzz story I checked with the Navy.
"The UCLASS program is not delayed, and we are tracking to a final  RFP release this summer. The DAB meeting was postponed and will be rescheduled in the near term," said Winter's spokeswoman in London, Marcia Hart.
That didn't entirely answer the question as to what is really happening, so I asked Jamie Cosgrove, who speaks for Winter from Washington:
"Prior to the DAB, DOD leadership are meeting to discuss the defense department's aviation portfolio, and UCLASS will be a part of that discussion."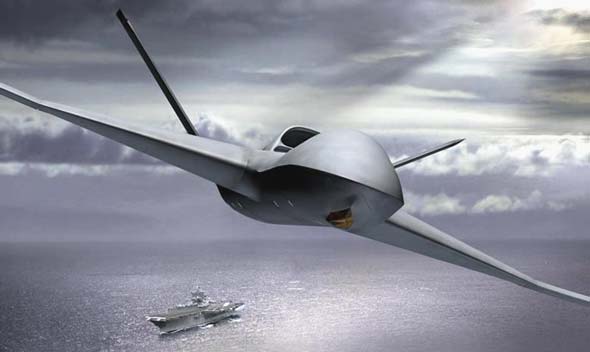 Winter himself admitted during his chat with reporters that elements of the Joint Staff "and others" have views that diverge from the surface Navy's and the CNO. "The Navy and CNO wants it for carrier group" duties, while the purple community is more interested in the aircraft serving Combatant Commanders.
He stuck to the story line shaped by the service's Analysis of Alternatives that the carrier groups face an Intelligence, Surveillance and Reconnaissance (ISR) capability gap. But Rep. Randy Forbes, chairman of the House Armed Services seapower and power projection subcommittee, and those "others" want a stealthy unmanned strike aircraft able to operate and strike against enemy forces in highly contested environments known to the military as A2/AD (short for "anti-access/area denial").
As Breaking D readers will remember, Forbes has been pressing the Navy for more than a year to ensure that UCLASS can carry a sizable weapons payload, thus packing a considerable punch. The surface Navy wants a carrier asset. The rest of the US military wants more.
So, a UCLASS RFP will come out this summer, but it may well ask for an aircraft that is considerably more lethal than the elegant and technically impressive ISR aircraft we've seen the Navy pine for.