WASHINGTON: As the House and Senate head to conference with an $18 billion gap between their drafts of the defense bill, the top Democrat on the House Armed Services Committee is taking pains to align himself with the Senate.
Speaking to the Defense Writers' Group this morning, Rep. Adam Smith drew clear battle lines between himself and the Republican HASC chairman, Rep. Mac Thornberry, author of the $18 billion increase. At the same time, Smith praised Senate Armed Services Committee chairman John McCain and downplayed their very real differences on issues like Pentagon procurement.
But here's the catch for Smith: He may be happy that McCain's version of the National Defense Authorization Act lacks the $18 billion, but McCain is not. To the contrary, McCain pushed an amendment to add the money — albeit from different sources than Thornberry's, which has drawn a veto threat — but McCain was defeated by bipartisan (but mainly Democratic) opposition. McCain's staff director, Chris Bose, has used his rare public appearances to call for more funding: Within weeks of Congress passing the Balanced Budget Act that set the current spending levels, the normally reserved Bose was publicly calling it too little.
In fact, the Senate defense bill that Rep. Smith really likes is not McCain's: It's the one that came out of the Senate Appropriations Committee.
"It would have been nice if the agreement we reached nine months ago we could've just stuck to… but as you know each of the four committees have taken their own unique approach," Smith said. "Honestly I think the most promising one is the Senate Appropriations Committee," he said, which found $15 billion for pressing priorities by making judicious cuts elsewhere, rather than by underfunding the war effort.
What To Cut?
What kind of cuts? Smith specifically recommends cutting both endstrength — which primarily means Army soldiers and Marines — and nuclear modernization — which is gearing up costly programs to replace aging ICBMs, submarines, and bombers. In general, his strategy is a smaller but more "sustainable" military that we can afford to fund year-in, year-out without resorting to risky expedients.
It's dangerous to raid the war funds this year and count on Congress making up the shortfall next year, as Thornberry's bill does, Smith said: With Tea Party types willing to vote against any federal spending, "I don't think this Republican Congress is going to be willing to simply throw money onto the OCO (Overseas Contingency Operations account) six months from now."
It's also dangerous to, for example, keep 490,000 soldiers on active duty this year when you might not have the money to pay, train, and equip them next year or the year after, Smith argues.
"That's a debate that Rep. Thornberry and I had," Smith said. "'Help the troops now' (is) a phrase Mac uses against me repeatedly, (but) you ain't helping 'em if you're just giving them enough fuel to get them out in the middle of the desert." Funding someone to get halfway across Death Valley and then run out of gas isn't supporting them, Smith argues: It's a death sentence.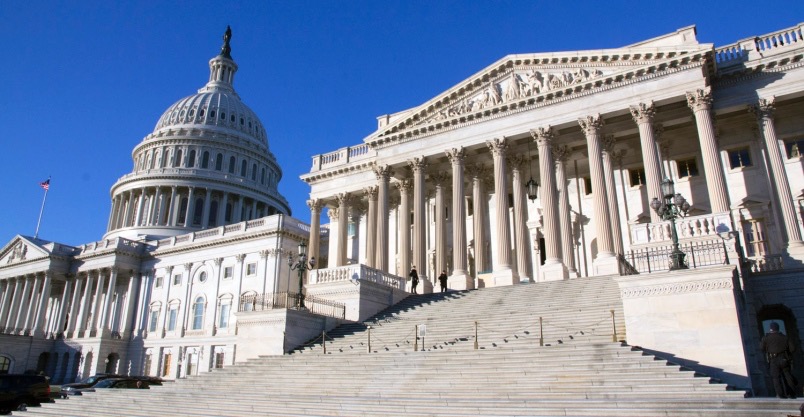 Towards a Deal
There are big gaps between the House and Senate on more than just money. McCain has been "more aggressive" than the House on reforming Pentagon procurement, Smith noted, notably by proposing to break up the powerful undersecretariat for Acquisition, Technology, and Logistics (ATL).
"I want to hear John's argument but — ummmm — that doesn't make sense to me," Smith said, saying a strong central acquisition authority was crucial to control service parochialism. But Smith hastened to downplay the difference, repeating, "I have not heard Senator McCain's argument (and) I have enormous amount of respect" for him.
Smith said he was "intrigued" by other McCain proposals such as cutting the ranks of generals and admirals. The SASC chairman is "absolutely right" that "we have too many mid- and high-level managers….and that's a place we can save money," Smith said.
So do you favor McCain's cuts, which the White House has opposed? "I am intrigued by the possibility of making changes that move in this direction," Smith replied cautiously. "Now, does McCain have the exact right formula? Is the White House completely wrong in their criticism? No and no."
There's a lot to work out and relatively few legislative days to do it, Smith acknowledged, but the professional staff will grind away on a deal through July and August.
"I'm optimistic that we will get something done," both an authorizations (policy) bill and an appropriations (spending) bill, Smith said. "Once we get a new president and a new congress elected come November, I don't think anyone's going to want to shut down the government…I feel very confident that we can get a bill this year."