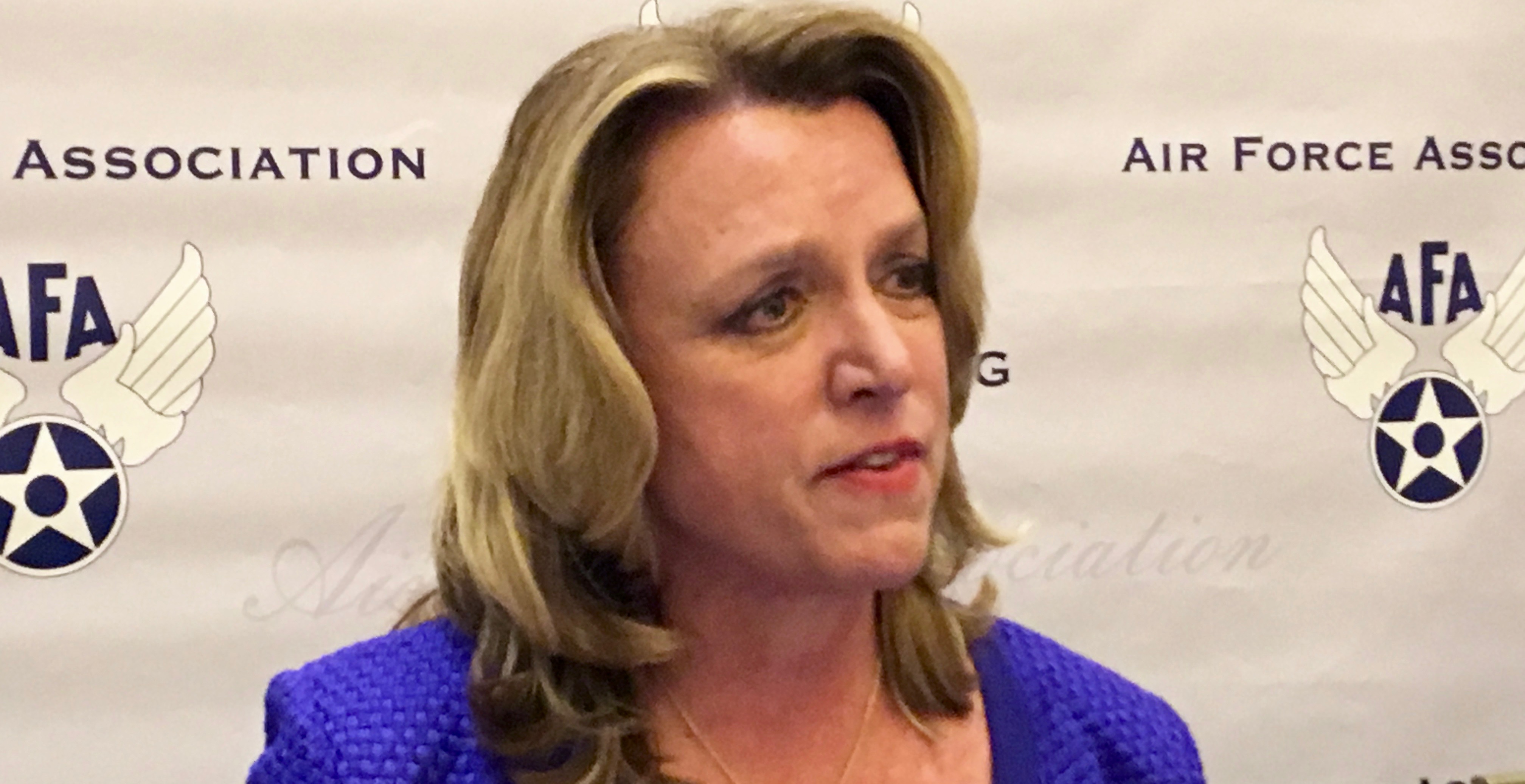 AFA: For the foreseeable future, Air Force Secretary Deborah Lee James told me today, when push comes to shove, personnel funding should win and modernization must wait.
"If you're asking me if I have to choose between the two, then I vote for people," she said. "I'm going to protect people."
Of course, the Air Force has designated the F-35A fighter, the KC-46 tanker, and the B-21 bomber (newly named Raider) as its top three modernization priorities to be protected during the budget wars. But James was unwavering in her commitment to personnel, and the panels at the annual Air Force Association conference here have made it painfully clear that personnel issues are taking up the great proportion of the service leadership's time as the Obama administration winds down.
Her advice to her successor: "Come back to basics. Double down on people issues. Make sure we're ready for full spectrum," she said, adding at the end: "Then look at modernization needs for the force."
Given the enormous modernization bow wave the Air Force faces over the next two Five Year Defense Plans (FYDP), which Lt. Gen. Mike Holmes outlined yesterday, the service faces hard choices. Fund things as soon as possible or possibly wait a long time before you get another whack at it.
One of the key efforts to be decided in the next three months is Penetrating Counter-Air (PCA) fighter to escort the B-21. Right now, the Sixth Generation Fighter concept has advanced engine work going on and some classified research scattered across various accounts. But the final decisions on the next budget are being made soon by service leaders.
One of the big decisions they'll be making is whether to pull PCA work forward. The problem with that is the F-35A is just ramping up to respectable production levels, and the Air Force wants to do nothing to endanger the funding flow. But the service also doesn't want to wait too long to begin work on the Sixth Generation Fighter. As Breaking D readers know, companies such as Northrop Grumman, Lockheed Martin and Boeing are all working on technologies and concepts for this.
Gen. Hawk Carlisle, head of Air Combat Command, was asked if the Air Force has a plan for a Sixth Generation Fighter.
"We need money, but we have a plan. We have a way to get there," he said.