This is the second of three op-eds by acquisition guru Bill Greenwalt. Since the devil is often in the details of improving how America buys its weapons, Bill delves deep into those details in this piece, arguing that the acquisition system is really so bad we just need to figure out how to get around it most of the time in the long run. Then we need to figure out immediate palliative measures to cope in the short run with declining budgets and the need to still buy top technology. Next Wednesday, Frank Kendall will be testifying before the Senate Armed Services Committee on this very topic. Congress and the Pentagon could do much worse than to take some of Bill's ideas and build them into whatever new system they build. The Editor
The first question Congress and the Pentagon should address as they try to reform the acquisition system is: what has really worked in the past.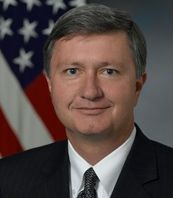 One of the truths of the last 50 years of acquisition practice is that whenever the military really needed something it bypasses the traditional acquisition process and uses a more streamlined approach. Recognizing this reality is the first step in building an acquisition system that works.
During the Cold War when America really needed an important strategic or intelligence capability, the Pentagon and the NRO emulated a more streamlined 1950s version of acquisition that empowered entities like Lockheed Martin's Skunk Works to build operational capabilities faster than the traditional acquisition process.  While DARPA's unique acquisition approach led to the development of the Internet, its use of authorities such as Other Transactions Authority (OTA) was instrumental in the development of unmanned systems among other technologies. During the 1990s, when Silicon Valley decided it didn't want to sell commercial information technology (IT) and services to the Pentagon because of the burdens of the acquisition system, an exemption was created to let them bypass government-unique procurement requirements.
In the early 2000s, missile defense deployment was sped up by special legislation granting the Pentagon greater budgetary and acquisition flexibility. And, in the most recent example, when former Defense Secretary Robert Gates decided our troops needed better protection from IEDs, acquisition rules were waived under new rapid acquisition laws to get MRAPs, counter-IED equipment, and surveillance assets into Iraq and Afghanistan. As Gates points out in his memoir, he often had to be the catalyst to provide the political cover and will to get around the system.
The need to completely circumvent the acquisition system has become essential if the Pentagon wants innovative, fast, cheap weapons that work. Congress has responded to this over the years with a number of exceptions to acquisition laws, policies and rules to help the Pentagon.
However, the use and composition of these exceptions has come under increasing threat as we move to the more rules-based, compliance-focused, acquisition system that has developed during the Obama Administration. Reinvigorating procurement exemptions would send a clear signal that Congress and the Pentagon are serious about significant acquisition reform. While there are several authorities in law that allow for greater acquisition flexibility and could be improved upon, three merit immediate consideration and expansion: OTAs, commercial contracting and rapid acquisition. If these were sufficiently used they could radically change defense acquisition for the better.
OTAs allow the waiver of most acquisition rules by starting off with a clean sheet of paper in determining the relationship between the government and industry. Unfortunately, OTAs have been in decline since Congress objected to the Army using a broad-based OTA with Boeing and SAIC to develop the Future Combat System (FCS). Still, OTAs are the single best tool to bring non-traditional companies and ideas into the defense marketplace, as has been seen with unmanned systems, robotics, IT and advanced materials. OTAs could also be the testing ground for new acquisition procedures with traditional defense contractors if the Pentagon learns from the FCS experience and first obtains Congressional buy-in before using them for this purpose.
NASA's Space Act of 1958 is the original source of OTA authority.  This authority was first given to DARPA in 1989 and later expanded to the rest of DoD.  NASA is now light years (no pun intended) ahead of DoD in the use of OTAs. For example, NASA used its OTA authority to waive procurement rules that allowed SpaceX and Orbital to develop and deliver new lower-cost commercial launch capabilities. Current restrictions on defense OTAs should be removed and new authority provided for a more expansive production OTA authority. This expanded production authority would allow companies who develop technologies in an OTA to sell these products commercially to the US military just like SpaceX and Orbital are now doing with NASA.
The statutory commercial item exemption has been another useful tool in getting non-traditional companies to participate in the DoD marketplace. Unfortunately, this exception, established in 1994 to a broad range of legal and regulatory requirements for commercial products and services (most significantly unique cost accounting and audit requirements), has been undermined as new restrictions have been applied to commercial contracting in the last decade. Some of these address issues related to the globalization of the commercial supply chain, but others represent a growing distrust by DoD's oversight community of commercial competition and profit margins.
These new restrictions and regulations have incentivized many emerging commercial companies to stay out of DoD contracting. And those commercial companies that currently sell to the military are now faced with the choice of opting out of the government marketplace or radically changing their structure to conform to these requirements. Such changes would result in these companies looking even more like defense unique firms both in cost to the government and in reduced innovation potential.
A first step in reinvigorating commercial contracting authorities would be to roll the clock back and prohibit any regulatory requirement added since 1998 to be applied to a commercial item. The vast majority of these new requirements have been put in place by the executive branch, but a few are based in statute and might require legislation to overturn. Other actions that would support commercial contracting would include strengthening the current commercial item preference and grandfathering in past commercial items from any new regulatory commercial item determinations.   The application of ITAR and new defense-unique intellectual property and supply chain mandates has had a chilling effect on commercial contracting; exempting commercial items from these requirements should be considered. Finally, thought should be given to establishing a definition for a commercial entity that would allow all products and services delivered by that entity to be covered by the commercial item exemption.
Rapid acquisition authorities that were enacted after 9/11 led to the creation of a number of rapid acquisition entities and processes. Many of these emulated the acquisition buying practices of Special Operations Command (SOCOM), which has had its own long-standing special acquisition authority. Now that hostilities are coming to an end these ad-hoc organizations and processes are in danger of winding down. Immediate steps should be taken to ensure that these organizations and processes are not dismantled and become absorbed into the traditional acquisition system.  As a way of maintaining these capabilities, current rapid acquisition authorities should be expanded to apply beyond wartime requirements and be targeted at supporting combatant commanders needs that can be deployed in less than two years.
Expanding and reinvigorating these and other exceptions to the traditional acquisition process can either be the primary focus of near-term acquisition reform efforts or a positive first step before enacting more comprehensive reform. When it is necessary to go around a system to make it work, there probably isn't much of that system that needs saving. Still, because of the time it would take to dismantle and replace the current acquisition system, immediately expanding exemptions, exceptions and carve-outs would at least allow a workable alternative while Congress and the Pentagon approach the long-term task of building a much-needed new acquisition system from the ground up.