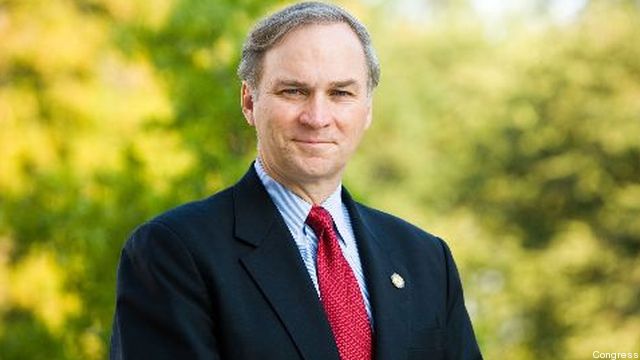 One of the Capitol's top defense lawmakers, Rep. Randy Forbes, will write an exclusive monthly opinion piece for Breaking Defense. What topics will he cover, Pentagon and industry leaders may want to know?
Well, Forbes chairs the House Armed Services seapower and power projection subcommittee. That puts him smack in the middle of the debate about the size of the Navy's fleet, from mine hunters all the way up to aircraft carriers. He's from Virginia, so he cares a lot about nuclear-powered carriers and submarines. And the subcommittee has jurisdiction over Boeing's KC-46 airborne tanker and the B-21 bomber (which the Air Force should call the B-3), among other power projection platforms, so he'll probably write about them.
But Forbes isn't just focused on programs. He knows that strategy drives programs and policy so he keeps a close eye on what China and our allies in the Pacific are doing — and what they should be doing.
We'll keep you up to date on when Forbes will write for us via our Twitter account, as we want to give him flexibility to address what matters when it matters. If, dear reader, you've got a hot topic you think Mr. Forbes might want to address, let us know and we'll tell him.
We're honored to host Mr. Forbes on Breaking Defense and hope his colleagues develop a good case of envy. Target date for first piece is next week — subject to votes and other vicissitudes of congressional life.