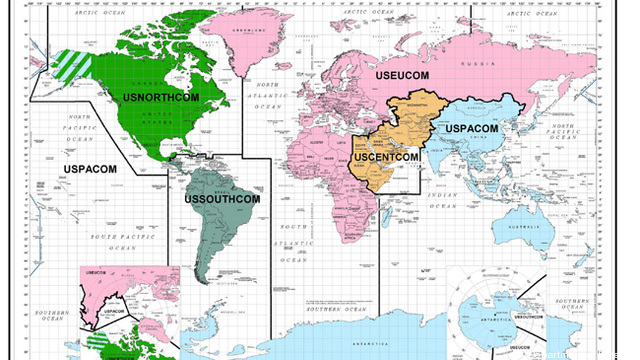 WASHINGTON: The United States is still the world's indispensable nation and we'll probably avoid sequestration, albeit by the skin of our teeth. That's the modestly reassuring message from the unlikely duo of Michèle Flournoy, who recently left her job as under secretary of defense for policy, and Dov Zakheim, Pentagon comptroller under George W. Bush.
The pair spoke yesterday at the annual conference of the Center for a New American Security, the up-and-coming thinktank Flournoy co-founded in 2007 with fellow Democratic defense luminary Kurt Campbell (Campbell spoke on China at the conference this morning). Both co-founders left just two years later to join the Obama administration and handed the young thinktank over to former Marine and One Bullet Away author Nate Fick, who has labored mightily to revamp CNAS's image as a mere incubator for Democratic officials; hence the importance of having Zakheim on the dais. Between them, Flournoy and Zakheim cover the political spectrum all the way from moderate-liberal establishment internationalism on the left to moderate-conservative establishment internationalism on the right — moderator David Barno, a retired Army general, had to remind the CNAS audience that isolationists exist — but they still showed some interesting differences as well as common ground.
Zakheim was consistently more pessimistic, lamenting the declining size of the Navy, the withdrawal of Army brigades from Europe, and the Pentagon budget cuts under the Budget Control Act. "I'm not entirely convinced that defense can live with the $487 billion" of cuts, he said. 'The problem fundamentally is we've been spending more and getting less….We have fewer ships, fewer aircraft, fewer army weapons systems when the army can actually come up with one."
Flournoy defended the fleet's capabilities, touted the Army's plan to rotate battalions through European deployments to keep ties strong, and countered on cuts: "$487 billion over 10 years — what that is actually doing is slowing the growth in the base budget… which we can live with," she said, noting defense spending had grown 73% since 9/11. "I think there's some hard choices to be made but we can live in those parameters and still come out of the exercise with the best military in the world."
Both Flournoy and Zakheim did agree that personnel costs — military salaries, pensions, and above all health benefits for troops, retirees, and their dependents — are rising at unsustainable rates. Above all else, said Flournoy, "it's health care, it's what's eating us alive as a nation," not just Defense. But controlling military health costs is even harder than in the private sector, Zakheim noted: "We'd got to testify about just raising the copays," he recalled. "They stacked the letters from veterans' associations [so high] you could barely see the congressmen."
Even where the pair agreed, though, there were important nuances. Flournoy's internationalism is expansively multi-lateral. "We remain uniquely indispensable in that it's only with US leaderhip that allies can be brought together" to deal with problems ranging from "terrorism" to "climate change," she said. "There's no one nation that can deal with those challenges by themselves, [and] the US can and must play that leadership role….. There are other countries that are rising in their power both economically and militarily, but still, even in that context, for the coming decades the US will have a unique leadership role to play."
Zakheim, in classic conservative fashion, saw American indispensability in narrower terms of stabilizing the world, not saving it. "We are a disaster at nation-building," he argued. What matters is "what our defense posture does for international stability," he went on. "You pull us out of that system, that system collapses; that system collapses, our economy goes south very quickly."
Zakheim also played up the economic impact of the sequester, repeating his warning that advance notices of mass layoffs — mandated by law — would flood the country just before election day. Both he and Flournoy said sequester would a "disaster."
'There's another element of this that we have to take account of," Flournoy said. "When you go abroad and you hear the narrative of US decline – which I personally reject — but when you hear that, people are keying off not just our current economic situation, they're keying off the political paralysis and failure to govern that they are seeing in this Congress and in this country…. The world's watching and they're drawing conclusions that are very harmful to our capacity to lead."
That said, neither Flournoy nor Zakheim expected sequestration to happen, in the end. Zakheim said "the fear of these pink slips" will ultimately spur Congress into action, but only after the November elections. Flournoy likewise put her bet on a last-minute deal — "11th hour, 59th minute" — that would more likely defer sequestration for a year instead of attempting some grand bargain. Nowadays, that's about as inspiring a message as it gets.