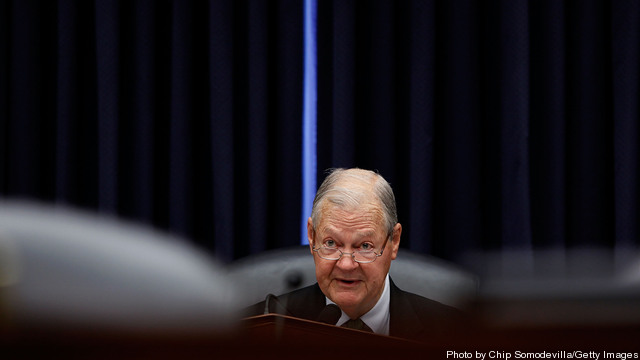 UPDATED Washington: Former congressman and long-time House Armed Services Committee chairman Ike Skelton is heading to the Democrat's designated military thinktank, the Center for A New American Security.
Skelton, along with former senior State Department officials Anne-Marie Slaughter and Richard Verma are joining the Center for A New American Security's board of directors.
Skelton's appointment follows a long line of former Democratic lawmakers and administration officials who have headed to CNAS. Many have returned to government service, such as former CNAS president and current DoD policy chief Michele Flournoy.
Skelton served on the House defense panel for much of his 34 year career on the Hill, eventually taking the reins of the committee when Democrats took control of the House in 2006.
The Missouri lawmaker's 34-year career on the Hill ended, along with a number of other senior Democrats on the defense committee, when the Republicans took back the House in the 2010 midterm elections.
Skelton was a vocal advocate for reform in the Pentagon during his time in Congress, playing an instrumental role in creating the Goldwater-Nichols Act in 1986. The legislation, which essentially redrew the command hierarchy inside the Pentagon, was heralded as a watershed moment for the department.
Skelton was a regular critic of the Iraq war's aftermath, frequently laying into then-Defense Secretary Donald Rumsfeld for the department's handling of the war — particularly the post-occupation role of American troops in country.
Along with being named to the CNAS board, Skeleton is also senior partner at the Missouri-based law firm Husch Blackwell LLP.
UPDATED FOR CLARIFICATION