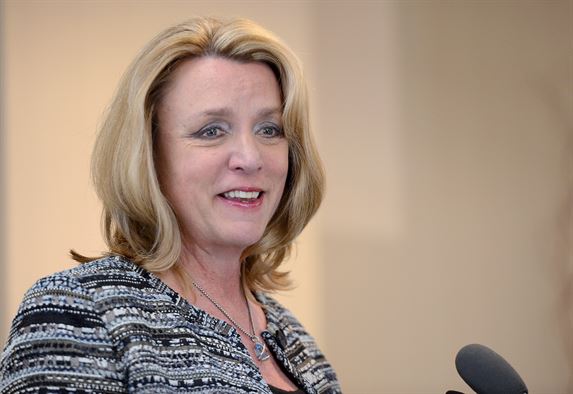 WASHINGTON: Air Force Secretary Deborah Lee James warned Congress today that its effort to stop the retirement of the A-10 Warthog and other aircraft could hurt the service's modernization plans.
In a speech before the National Aeronautic Association, James noted the service wants "to transfer and divest some older aircraft in order to free up resources for more pressing needs, but currently, we're unable to make the necessary adjustments." That's because both the House and Senate Armed Services Committees have blocked those plans.
That opposition constitutes "our greatest area of disagreement with Congress," she said.
She noted that the Senate went even farther than the House in its version of the National Defense Authorization Act (NDDA) and effectively froze the current fighter aircraft inventory.
"This restriction inhibits our ability to manage our fighter fleet and hinders our ability to keep critical modernization on track," she said. "And for all the industry partners involved in our most urgent modernization programs—KC-46, LRS-B, F-35, and others—this could mean delaying or eliminating modernization when we need it most."
James also announced new measures to retain drone pilots.They would be offered retention bonuses of $15,000 a year, which they could exercise either at five years or at nine years.
The service will also take 80 "newly-minted pilots" over the next year and put them straight into directly into drone squadrons, starting in August. They"ll also try to use more pilots from the National Guard and Reserves, as well as contractors.
Finally, they have asked Congress to reprogram $100 million from the current omnibus spending bill to buy six more ground control stations, drone simulators, and contract instructors. The money would also be used, James said, to accelerate development of automatic takeoff and landing capability.