CAPITOL HILL: Change is clearly afoot for the famously secretive and opaque Space and Missile Systems Center in Los Angeles. Air Force Secretary Heather Wilson told me this morning she'd sit down with me and the head of SMC, Lt. Gen. John Thompson, in about eight weeks to hear about changes that will "blow your socks off."
That's a pretty high standard for acquisition changes. However, if Wilson and Thomson really can make substantive changes in culture, organization and results to SMC, I am prepared to watch my nicest socks from Jermyn Street blow far away!
She had a meeting yesterday, she told a packed room this morning at one of the Mitchell Institute breakfasts here, to discuss "changes within the organization (SMC) to make them go fast."
Wilson has said for several weeks that reorganization was coming to SMC, but she offered no details. So I asked her what substantive changes she's be pushing at SMC and she offered her punchy reply about my socks. She didn't really offer any details but outlined the broad approach. There will be organizational alterations, changes to "the way we are doing business" and, perhaps most importantly, Wilson said there will be "cultural change." They will also try to prioritize what "our go-fast projects are.".
I asked Thomson about these issues when I was at the AFCEA Rocky Mountain Cyberspace Symposium earlier this month and he was distinctly unenthusiastic about a reorganization as such. He wanted what he called a "re-architecting" where the builder of America's military satellites and overseer of launch capabilities should "have a more cross-cutting environment."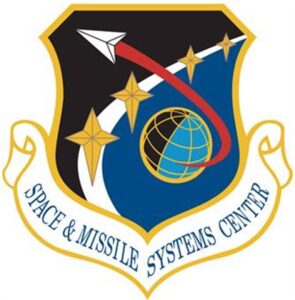 Famously, SMC is ruled by colonels who head System Program Offices that oversee GPS, communications, missile warning and other capabilities. It also was the home of the NRO's Program A, all Air Force intelligence space assets.
To their credit, the SMC colonels are all highly skilled and possess knowledge the Russians and Chinese would love to get their hands on to improve their satellites, sensors and launch systems. But many who work at SMC rise up through the NRO, and a culture of transparency and public accountability are not hallmarks of the once-black organization. That's not to say they aren't effective within their own world, but we don't know much about it and personnel are actively trained not to share information because, well, it's classified. (And the NRO seems to be getting blacker under DNRO Betty Sapp; just try getting an interview with her or getting information out of her PAOs…)
Wilson made other news. She was on the phone this morning with Boeing executives to discuss the KC-46's slow pace through its testing regimen and will meet with them next week.
The secretary made news earlier this week, castigating Boeing for focusing too much on its commercial business and not focusing enough on the KC-46.
"One of our frustrations with Boeing is they're much more focused on their commercial activity than on getting this right for the Air Force, and getting these aircraft to the Air Force," Wilson told the House Armed Services Committee. The just-passed Omnibus spending bills adds three KC-46s to the budget request. Wilson looked around the room after saying this, smiled and said: "I already talked to Boeing this morning to see if we could get 'em." An appreciative audience laughed heartily.
Today, speaking with reporters after breakfast, Wilson sort of played down her criticism of Boeing, saying she knew their commercial business is much bigger than the military side. But she made clear that was not an excuse for the company to continue delivering planes on a much slower rate than planned. This is, after all, the tanker that has taken the better part of a decade for the Air Force, the Pentagon and, now, Boeing to decide to build and to get into the air.
Boeing, for whatever reasons, announced a large reorganization of its defense business, army colleague Marcus Weisgerber reported yesterday. It's created a Commercial Derivative Aircraft business unit that "will handle the KC-46 tanker, the new Air Force One and the P-8 submarine hunter. All three are based on commercial jetliners. The unit will be led by Tim Peters, a former Boeing KC-46 program manager who now runs the company's flight test activities." We wish Peters all the best.
One other thing the secretary said during the breakfast piqued my interest. Even though it isn't a big money or strategy issue it is an issue that strikes at the service's 'heart.
She announced a while ago that she was going to clean house on silly, unnecessarily complex or outdated mandatory regulations. They result in 85,000 requirements governing airmen's lives. Of those, 35,000 require the approval of god or someone similar in the Air Force to waive or amend them. So Wilson and her staff are combing through 1,400 mandatory Air Force instructions, including one we'd love to read about how to construct an obstacle course. So far, she has rescinded 100 of them. To demonstrate how important this exercise is, she's got the pile of rescinded papers on her desk, a pile she notes proudly is growing every month.
Cleaning house of crappy regulations, while a good thing, isn't central to a large organization's effectiveness, on its face. But Wilson offered a compelling rationale for her commitment. The Air Force and its people can't expect to maintain the sort of "exquisite command and control" during the next war that it has relied on for much of the last 27 years of combat, so airmen must be ready to use their own judgement during battle when they can't get on the horn back to headquarters.
Issuing complex, arcane, badly written and highly prescriptive instructions for things that govern an airmen's daily life is not the way to train them to act and think independently. Airmen are pushed hard in combat training to think for themselves.
"We need airmen to take what they know, and take initial orders and execute the mission using their best judgment under the circumstances they find themselves in," she said. "If we expect to operate that way in wartime we have to treat them that way in peacetime."
Breaking D readers can certainly hear echoes here of the arguments made by Brig. Gen. Salty Saltzman, Air Force Chief of Staff Gen. Dave Goldfein and others about the need for culture change driven by Multi-Domain Command and Control (MDC2) and melt-domain warfare in general. And, as Wilson noted, airmen might just be able to build an obstacle course without mandatory guidelines: "My guess is if they need to build an obstacle course, they can probably figure it out."