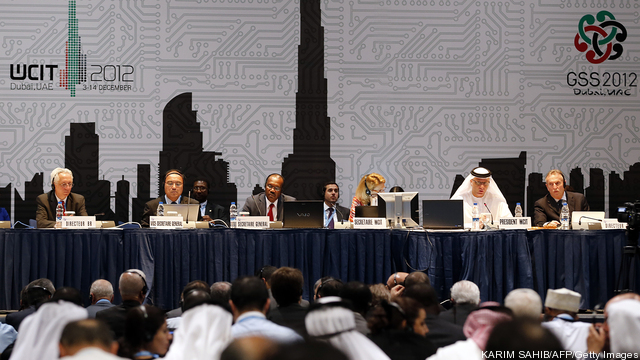 The International Telecommunications Union sent shock waves across the Internet with an agreement approved last night which would give countries a right to access international telecommunications services including Internet traffic.
While the U.S., Canada, Australia, Norway, Denmark, and other countries refused to go along with the measure, the motion carried in a decision that caught many by surprise and now leaves organizations around the world who provide services that rely on the Internet in a sudden state of limbo.
I was on the phone with a number of businesses that have employees and operations in multiple countries and a satellite communications equipment provider all of whom expressed concern that companies will put projects on hold and take a wait-and-see approach until there are answers to the many questions that the ITU action created!
Read more at AOL Government.