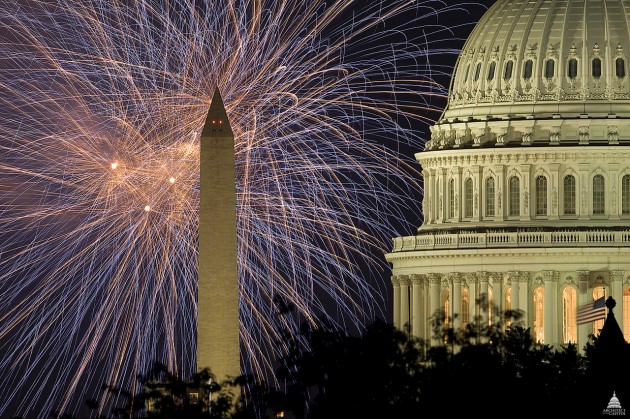 UPDATED CAPITOL HILL: House and Senate conferees have agreed to an almost $619 billion defense budget that stops steep cuts in the US Army, eliminates 110 generals and admirals, makes US Cyber Command independent, and cuts the Pentagon's most powerful position in two. The National Defense Authorization Act for fiscal year 2017 — which began last month — is tentatively scheduled for a House vote Friday and a Senate vote the following week, senior staffers told the press this afternoon.
[Click here to read Colin Clark's exclusive on breaking up the powerful Acquisition, Technology, & Logistics bureaucracy]
Notably absent from the bill? The conference provisions do not buy any additional F-35 Joint Strike Fighters, F/A-18E/F Super Hornets, AH-64 Apache helicopters, or other major weapons systems over what President Obama's budget request originally proposed in February. Nor did the conferees decide to disestablish the much-criticized F-35 Joint Program Office, restrict the Navy's much-delayed Ford-class carrier program, or rewrite the contract for the Air Force's secretive B-21 bomber, although they did require additional reporting on all three.
The 2017 NDAA is $3.2 billion over the president's request, with no equal increase in domestic spending, as Democrats had demanded. For their part, House Republicans and Senate Armed Services chairman John McCain had voted to add almost six times as much, $18 billion, to the president's request. I'd predicted (wrongly, it turns out) that they'd get it, or something close. The $18 billion, however, would have come from shortchanging war funds for Iraq and Afghanistan, then counting on a supplemental bill next year to make up the difference — a gimmick President Obama had promised to veto. By contrast, the conference's $3.2 billion plus-up is smaller but has fewer fiscal side effects.
So what remains of the House's $18 billion wishlist — more troops, more fighters, more helicopters, and so on? "Except for endstrength, none of that is in here," one senior aide said bluntly. But personal had to be the priority: If you don't buy a weapon, you can always try to get it funded again next year, he went on, whereas if you cut professional soldiers, it takes "a minimum of three years" to recruit, train, and equip their replacements.
The impact on endstrength is a big one, especially for the Army. Compared to the president's request for 2017, the conference bill would
[Corrected] add 1,000 sailors, bringing Navy endstrength to just under 324,000 active-duty personnel;
add 3,000 Marines, mostly maintainers to restore startling declines in aircraft readiness, bringing Marine Corps endstrength to 185,000;
add 4,000 airmen, again mostly maintainers to fix readiness, bringing the Air Force to 321,000;
add 1,000 active-duty Army soldiers and retain another 15,000 who were set to be cut, bringing the service back to last year's force level of 476,000. In addition, the Army National Guard gains 8,000 soldiers and the Army Reserve 4,000.
[Note: We've updated and corrected these figures based on the official conference report language].
This provision plus President-Elect Donald Trump's campaign promises would kill the current plan to cut the active Army to 450,000, a level which many soldiers feared would prove just a speed bump on the road to even deeper reductions. The funding includes not just the money to pay the additional military personnel (MILPERS accounts) but also the Operations & Maintenance (O&M) money to keep them trained and equipped.
On the flipside, the bill makes relatively miniscule but bureaucratically significant reductions in general officers and admirals, eliminating 110 positions, not quite 12 percent of the star-on-shoulder corps. (McCain had wanted to cut 25 percent). The majority of the eliminated billets are on the inter-service joint staff, the committee aide said, with a lesser impact on the four armed services themselves.
The bill also elevates US Cyber Command to the status of a full Combatant Command (COCOM). Currently, CYBERCOM reports to US Strategic Command, whose overflowing portfolio includes everything from nuclear deterrence to space operations to electronic warfare. CYBERCOM already has a four-star officer in charge, so its elevation doesn't buck the trend of cutting general officer billets. Cyber Command's chief will remain, for now, dual-hatted as the director of the National Security Agency, a controversial arrangement most observers expect will eventually end — but not today.
One final mercy in the bill: There are no provisions on the sage grouse, the accursed bird whose endangered status, and habit of nesting near military training ranges, has bedeviled defense bill negotiations year after year.