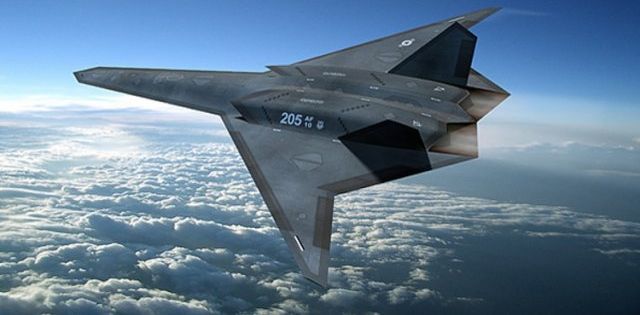 WASHINGTON:The Air Force really, really doesn't want to offer any new details about its Long Range Strike bomber.
In light of last Friday's  comments by the new head of Air Force acquisition, Bill LaPlante, to the effect that the new RFP for the Long Range Strike bomber would be out in "days," I dug around for some new detail about the program.
Here's the official response, courtesy of Ed Gulick, Air Force acquisition spokesman:
"The Air Force is committed to a fair acquisition process to select a new long range strike bomber that supports national security requirements at an affordable price for the taxpayer. To ensure this occurs, we are prohibited from releasing information while in the current phase of the acquisition lifecycle. Additionally, many aspects of the program are classified in order to ensure sensitive information is protected from release to potential adversaries. Future release of acquisition milestones will be considered and released as appropriate."
The sentence about their being "prohibited from releasing information" now is, well, just baloney. They may not want to. They may fear a repetition of the tanker fiasco and think that by keeping mum that will help avert same. The statement that much of the program is classified rings true. I have only talked with one Air Force official who has said anything in any detail about the bomber. And it wasn't much — just that it will be much faster than anything that currently flies such missions. We've heard in the last few years about the hot section and other new engine technology work called Advent being done by Pratt & Whitney and General Electric. Will this research provide key technology to boost the new bomber's speed?
What do we know about the program? We know they plan to buy somewhere between 80 and 100 aircraft. We know the program may actually be a system of systems — manned aircraft and drones and sensors and weapons. It may be nuclear capable. Some of the bombers may be unmanned. They should cost about $550 million each. And a lot of the avionics and other electronics may migrate from the F-22 and F-35 to help keep costs under control. And we knew all that back in February 2012, when then-Air Force Secretary Mike Donley told reporters those details.
Even industry has kept its mouth pretty completely shut. The redoubtable team of Boeing (prime) and Lockheed Martin is the only one publicly pursuing the program, but Northrop Grumman engaged in black work on a bomber prototype (at least), built the B-2 and said early this year it would work on stealth and other bomber systems.
Much of the secrecy about the bomber seems designed to complicate potential competitors' efforts to counter the new bomber, which will be designed to penetrate the nastiest anti-access and area denial (A2/AD) environments the Air Force can imagine. And no one meets that definition better than China, though each country that has bought top Russian Integrated Air Defense Systems (IADS) is also considered by Pentagon planners to be an A2/AD environment. Whenever I try to pry some details about the bomber from senior Air Force officers they all offer something along the lines of, "I just don't want to make life easier for a potential enemy."
Fair enough for now. But as the program matures and serious money begins to flow they will have to begin answering basic program questions, like are they on cost and on time.