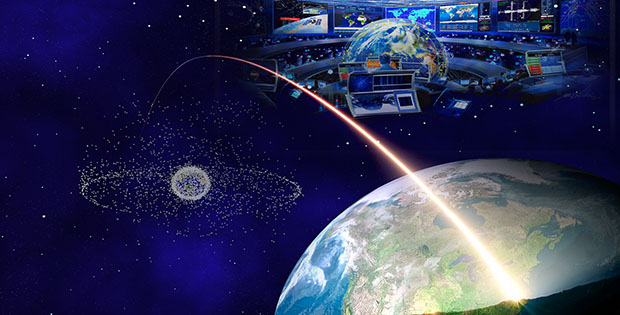 WASHINGTON: It probably won't do much to fend off vigorous efforts by House lawmakers to create a Space Corps, but the Air Force has picked most of the people to staff its new A11 space office in the Air Staff.
The pick for assistant deputy chief of staff, Shawn Barnes, for space operations is pretty deft, given that the biggest problem this office will face is opposition from the House of Representatives. Barnes, currently the civilian deputy director in the legislative liaison office, has a long history of uniformed service as a senior space commander, having led the 12th Space Warning Squadron at Thule Air Base and the 595th Space Group at Schriever Air Force Base. And, obviously, he's learned something about Congress from his time in the liaison office.
Maj. Gen. Pamela Lincoln was named as mobilization assistant to the deputy chief of staff for Space Operations. They haven't named the A11 yet. It will be a three-star general.
"This is one more element of the plan to ensure our space forces are organized, trained, and equipped to prevail in any conflict." Air Force Secretary Heather Wilson says in a statement.
"The A11 will be key to ensuring we link combatant commander and service space requirements with our capabilities," Chief of Staff Gen. David L. Goldfein says in a statement announcing the staff section's Initial Operational Capability (IOC.) In a pointed reminder that Rep. Mike Rogers, chairman of the House Armed Services strategic forces subcommittee, is sure to enjoy, the statement notes that Goldfein is "the Joint Chief most responsible for military space forces."
The statement also says, "the Air Force is also instituting a new space warfighting Concept of Operations, changing its space force training model, streamlining its acquisition processes, and designing more resilient and survivable space systems."
Finally, the Air Force clearly wants to remind the Hill that Wilson serves as Principal DoD Space Advisor, a role that bridges all services and works with the Director of National Intelligence on the Intelligence Community's space spending and program management, including mention of it in the statement.