PENTAGON; The outlines of the campaign against ISIL are beginning to come into focus. The bombings and missile attacks against ISIL in Iraq are largely tactical, designed to provide the Iraqi military with some breathing room until they and the Kurdish peshmerga can mount effective counterattacks to drive ISIL out of their territory. But the bombings and missile strikes in Syria against ISIL are strategic, as Pentagon spokesman Rear Adm. John Kirby said several times today during the morning news briefing.
The 47 Tomahawk cruise missile strikes against the Khorasan group on the first night of the Syrian strikes were a preemptive measure designed to disrupt plans the al Qaeda offshoot had to strike either Europe or the United States, using new bombs that are extremely difficult to detect.
Meanwhile, yesterday afternoon's strikes against 12 "modular" oil refineries in Syria were intended to destroy ISIL's crucial capability to make money, Kirby told reporters. The refineries were capable of producing 300 to 500 barrels of refined oil each day.
Judging by the before-and-after photos of refineries published by the Pentagon, the strikes were effective and carefully limited to avoid wanton destruction and, hopefully, civilian casualties. There have been unverified claims of civilian deaths resulting from the airstrikes, but Kirby said the US military has "no credible reporting from operational sources" of civilian deaths.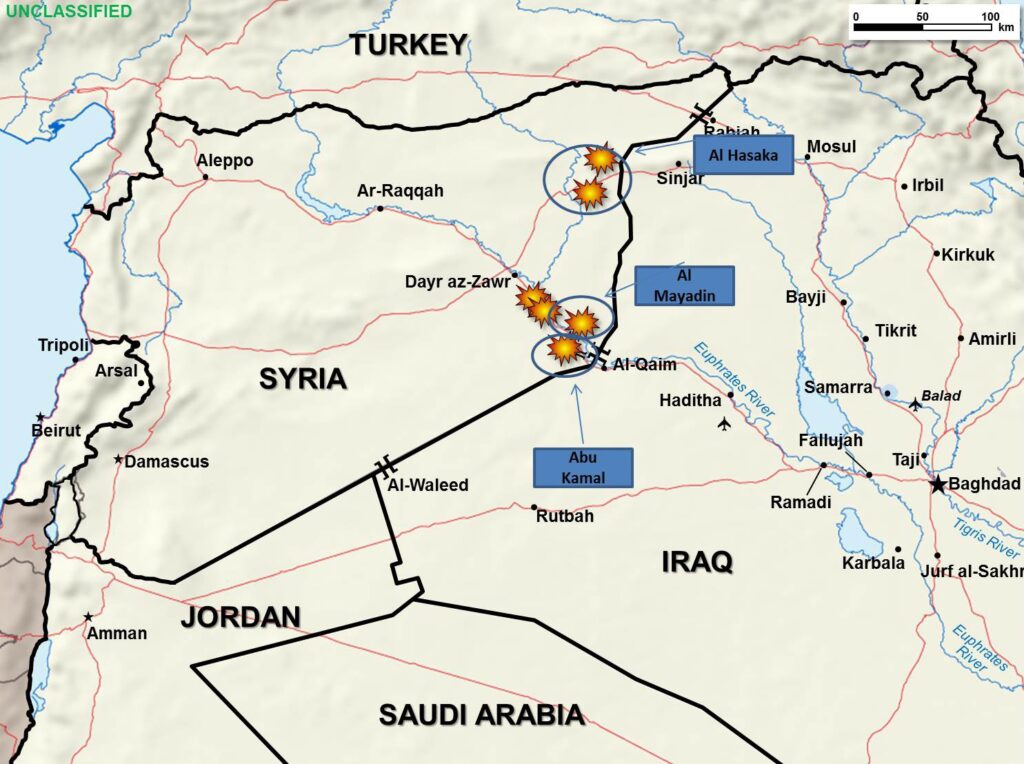 In yesterday's strikes, coalition aircraft took the lead in terms of numbers, Kirby said. "Most of the aircraft that participated in these strikes were not U.S. aircraft," he said. Pentagon leaders had clearly been uncomfortable with the impression left by the dominance of US aircraft in the first night's strikes, when 96 percent of munitions were dropped by American planes.
This time 16 aircraft from the Arab allies joined six from the U.S. They dropped 41 bombs, of which 23 were deployed by the Saudis and UAE; 18 were dropped by Americans.
(ISIL is getting help from around the world too: Pacific Command chief Adm. Samuel Locklear estimated a 1,000 "potential" recruits had left the Asia-Pacific region).
Kirby offered the first estimated costs for the so-far unnamed operations: $7 million to $10 million per day.
Finally, I asked the Pentagon spokesman if F-22s had continued to take part in the strikes: "F-22s did not participate in yesterday's missions. They did very, very well the other night — very well."