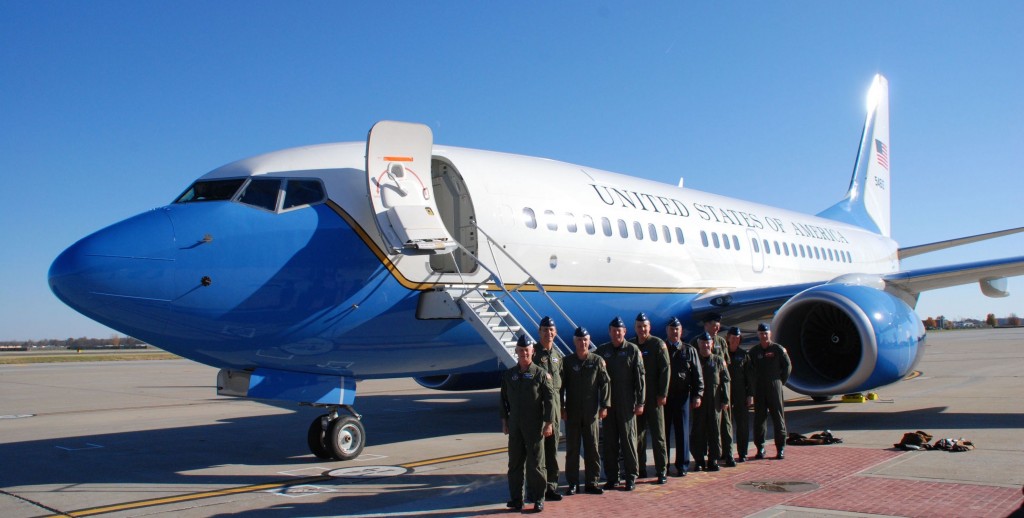 PENTAGON: When the the Director of National Intelligence, James Clapper, was delayed by a day-and-a-half on his mission to secure the release of the two American hostages in North Korea because his plane wasn't ready to fly, it sounded like a pretty good story.
Combine it with recent problems with Secretary of State John Kerry's aircraft and it sounded like the world's most powerful military couldn't maintain and deploy aircraft critically needed by our top leaders.
Well, it isn't so.
If you were going to fly into North Korea you would want to be able to fly back out, wouldn't you? And that would be triply so if you were the head of intelligence for the United States. Imagine trying to get a repair crew and parts into North Korea should the plane break down.
So the government went over Clapper's plane with a very fine tooth comb. Here's how the statement I got from Air Force spokesman Capt. Erika Yepsen:
"The 89th Airlift Wing's C-40B was initially delayed at Honolulu for approximately 20 hours on Nov. 5 for minor electrical maintenance. Once those electrical issues were rectified, the aircraft arrived in Guam on Nov. 6. Upon arrival in Guam, a minor navigation system maintenance problem surfaced. Once again, the mission was delayed approximately 26 hours so the navigation system could be deemed fully operational prior to departure for Pyongyang. Due to the complexity and nature of this mission, the Air Force was committed to ensuring the aircraft used had 100 percent reliability prior to its departure into Pyongyang."
The aircraft of the Special Air Missions unit that flies top military and government officials around the world — sometimes on a moment's notice — boast probably the highest readiness rates in the U.S. government (certainly higher than the German Air Force's, if recent stories are any indication).
"The C-40's mission capable rate in FY14 was above 94 percent, one of the highest across the Air Force's inventory," Yepsen says.
I asked her for the average age of the 89th's entire fleet, thinking I might find an indictor there. Here's what Yepsen replied in an email: "Our C-32s average 15.9 years old; our C-40Bs average 10.5 years old; and our C-40Cs average 8.2 years old."
The C-40s (modified Boeing 737s) are the planes that fly senior officials up to the president, who, of course, usually flies on a modified Boeing 747 (known as VC-25s). When the president is aboard, that plane — or any other he's on — is known as Air Force One. Sometimes senior officials also fly on the C-32s. That is what Kerry was flying when he got delayed in Vienna, prompting several stories about troubles with the C-32 fleet. As you can see from the statistics, the C-32 fleet is older, but the modified Boeing 757s aren't that old and their readiness rate is an impressive 94.4 percent.
Can you hear the tired, grumpy staffers forced to change plans after a plane is delayed talking to reporters? No aircraft fleet boasts a readiness rate of 100 percent, but the mid 90s is pretty decent especially when you consider the overall readiness rates for the entire Air Force fleet last year and the year before hovered around 78 percent. That includes fighters, bombers, transports and other aircraft.