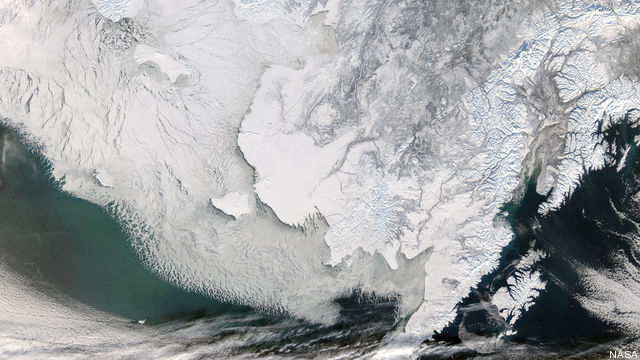 LAS VEGAS: Getting America's National Airspace System (NAS) ready for unmanned aircraft by 2015 will be hard going, but one good sign is that the FAA's point man positively vibrates with enthusiasm.
"I actually volunteered for this job," said James Williams, head of the FAA's recently created Unmanned Air Systems Integration Office, right at the opening of his remarks to the conference of the Association for Unmanned Vehicle Systems International, (AUVSI). "I'm very excited to be here and to be running this organization." That said, he added, referring to the many mandates in the 2012 FAA reauthorization bill passed in February, "nobody mentioned that Congress was going to give me pages of instruction on how to do it."
Williams cheerfully laid out a daunting array of tasks. Just overseeing the six test sites required by Congress will be difficult for the FAA, which is in fact behind schedule on the sites: "Six is going to be a considerable workload issue for my organization and the FAA organization writ large," Williams admitted.
Also on his to-do list is finalizing regulations for smaller unmanned aircraft by August 2014 — "a huge pent-up demand will be released once we get this rule out the door," Williams predicted — and setting up special low-altitude zones for drones off the coast of Alaska, another mandate from the reauthorization bill.
Off Alaska, Williams, said, "we're going to create a new type of airspace, ground to 2,000 feet, [where] there will be unmanned aircraft flying and they will not be able to see and avoid the other aircraft." A drone by definition has no pilot aboard , and automatic "sense and avoid" systems to let a robot replicate a human's ability to avert a collision are still a work in progress. Yet a fundamental principle of air traffic control, Williams said, is that "the pilot can see other aircraft and not run into them. The whole foundation of the system is built onto that."
Just to complicate things further, "the airspace defined in the law is all in international waters," Williams noted. "[It's] managed by the FAA on behalf of ICAO [International Civil Aviation Organization], but nonetheless we are still going to have to go back to ICAO" — which has its own decades-long process for regulating UAVs.
"But," Williams went on, "the benefits are pretty enormous and make it worth tackling all these challenges." The oil industry wants low-altitude drones to monitor icebergs that might threaten its mobile drilling rigs and to watch whales for signs of adverse environmental impacts. The fishing industry wants drones to find large schools of fish, the Coast Guard for search and rescue missions, the National Oceanic and Atmospheric Administration (NOAA) to check if Arctic seaways are clear of ice.
Many of those Arctic applications are private-sector,and historically the FAA has focused on facilitating government use of unmanned aircraft, especially for military training. "We haven't done a lot of commercial use," Williams acknowledged. But, he said, there are key lessons learned from working with the military that can apply to commercial UAVs in the Alaskan zones. Air traffic controllers have well-established procedures to keep civilian aircraft out of designated military airspace during training flights, as well as ways to designate corridors from bases ashore to training zones out at sea — both models for how to move drones to, from, and around in the special zones off Alaska while keeping other aircraft clear.