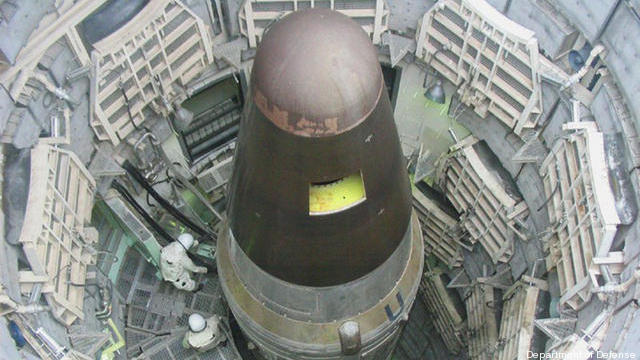 Washington: When you oversee the U.S. nuclear weapons enterprise, there are a lot of things that can keep you up at night.
But figuring out how to sustain the industrial base that supports the U.S. nuclear arsenal, particularly as the Pentagon prepares to shrink that arsenal by thousands of weapons, is what has Strategic Command chief Gen. Robert Kehler tossing and turning.
"I am not just concerned about it, I am very concerned about it," Kehler said today.
That base will have less to work with in the coming years, as command officials are on track to hit the nuclear weapon reduction goals outlined in the new Strategic Arms Reduction Treaty between Russia and the United States, ratified by the Hill last December.
Under the treaty, the U.S. and Russian nuclear arsenal will be capped at roughly 1,550 nuclear warheads. Each country has seven years to hit that mark. But Kehler said that his command was on track to hit that goal inside that seven-year mark.
While the exact mix of bombers, submarines and ballistic missiles that will make up the arsenal is still in the works, Kehler made clear that there will be less for industry to do, as a result of the draw down.
Strategic command officials are carrying out an "open dialogue" with their counterparts in the department's acquisition shop to work possible solutions to support the nuclear industrial base, Kehler said.
But aside from that ongoing work in DoD and STRATCOM, Kehler emphasized that things cannot go back to business as usual for the nuclear industrial base, and they will have to adapt the same way the department is adapting.
Industry counterparts "need to be mindful if the scenario we find ourselves in," Kehler said. "We are not going to be able to go forward" in the same way as has been in the past, he added.