VIRGINIA BEACH, VA.: You're the Army and you really, really want a new, more powerful and efficient engine for most of your helicopter fleet. It's really urgent. But you're not going to get those engines for your UH-60  Black Hawk and AH-64 Apache helicopters for at least another 11 years.
What's the reason? Good old fashioned bureaucracy.
"The  Army is 100 percent behind this program." Col. Thomas Todd, the service's program manager for utility helicopters, told an American Helicopter Society International briefing here today. They may be behind the program, but the program is required to get approvals from each of 68 Army staff offices for each step of the way. "There are 68 different offices – I don't know if you've got 68 every time  you need a decision, but how would you feel if you had 68?" Todd asked his audience of engineers and other defense and rotorcraft industry  professionals.
Meanwhile, Todd adds: "We're on the cusp of issuing a PDR (preliminary design review) RFP (request for proposals), This is a program that I will end up spending probably 40 percent of my time on."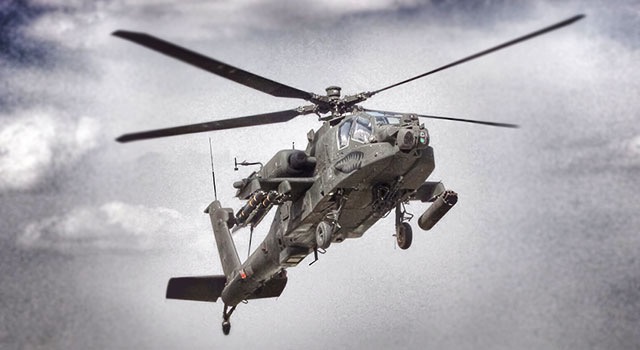 But the Army really does support the Improved Turbine Engine Program  (ITEP). "This program has gotten so much momentum since General Lundy, the aviation branch chief, called it his number one aviation modernization priority," Todd added. Maj. Gen. Michael Lundy is commander of the Army's Aviation Center of Excellence,
GE Aviation, which produced the existing T700 engines the Black Hawk and Apache use, is competing for the replacement program against a 50-50 joint venture formed by Pratt & Whitney and Honeywell, the Advanced Turbine Engine Co. (ATEC). The task is to provide an engine that can replace the T700 without major modifications to airframes but supply 3,000 shaft horsepower instead of the T700's maximum 2,000 shp.
The added horsepower is expected to let a Black Hawk carry 13 troops on missions within a 312 kilometer (194 miles) radius rather than a mere five troops 100 kilometers (62 miles), according to a slide Todd showed. Translated into a "real world mission," Todd said, that means 10 Black Hawks could deliver 131 troops to an engagement 225 kilometers (140 miles) distant in one hour rather than eight.
The companies have been working on their entries for more than seven years. The GE3000 and ATEC's HPW3000 evolved from a previous development program that ran from 2008 through 2014. And while Lundy has said the ITEP is one of his top priorities, the schedule calls for the competitors to be awarded engineering and manufacturing contracts only in early 2017, followed by selection of the winning engine in 2018, leading to a first engine test only in 2021 and full rate production five years after that.
"It's crazy," grumbled one former senior Army aviator attending the AHS briefing. "Both those companies could field that motor in half the time."
Asked if technology, the budget or bureaucracy explains why it will take more than another decade to get the replacement engine into full rate production, Todd demurred.
"You just don't go from winner straight to build it in our business, because the government requires, out of what has been invested by industry already to maintain this platform, this asset, a certain amount of data rights and a certain amount of knowledge as to what the  preliminary design is before we make downselects," Todd said.
"It is not just bureaucracy. It is not affordability  — the Army has really put their money behind this program." Despite budget pressures, the fiscal 2016 budget requests $51 million for ITEP in the coming year and supports total development costs of $720 million. "It is really an issue of true systems engineering," Todd said. "We've taken a very disciplined, deliberate approach."
Indeed.