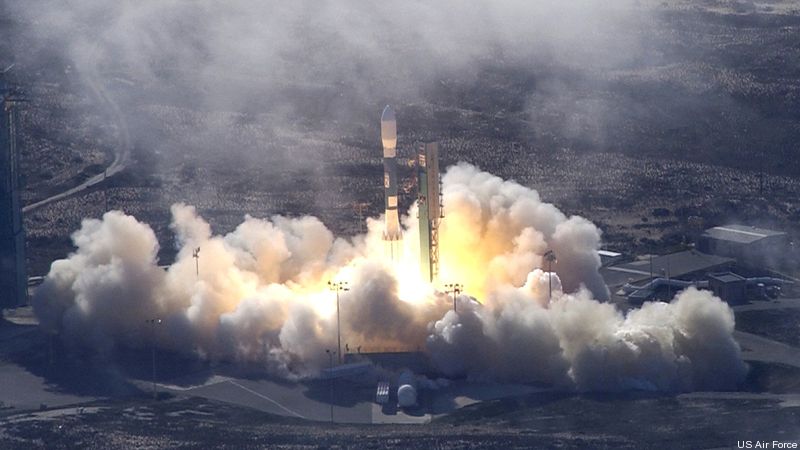 WASHINGTON: In the wake of an Air Force memo released earlier this week that contradicted some of his plans for creation of a Space Force, Deputy Secretary of Defense Patrick Shanahan on Wednesday portrayed any differences in the Pentagon as a healthy process of debate.
"We come at the Space Force from a lot of different directions," Shanahan told a packed room at an annual Air Force conference is suburban Washington.
"There is no group thinking at the Pentagon," he added. "We're really wrestling with the 'how.'
Shanahan never brought up the memo signed by Air Force Secretary Heather Wilson, but her proposal called for the National Reconnaissance Office to be brought into the planning, and lodged objections to installing an assistant secretary of Defense for space to work on the transition — all of which contradicted plans Shanahan laid out earlier this year. But the context of his remarks were clear.
Shanahan echoed Vice President Mike Pence's remarks from last month when he announced the creation of a Space Force, saying that a plan will be sent to Congress in February, presumably with the 2020 defense budget request. He admitted that such a short time frame to create a new branch of the military — the first time the Pentagon has done so in 71 years when it established the Air Force — was "intimidating."
In some ways however, Shanahan laid out the structure of any potential Space Force more broadly than any official had done previously.
Given the concern that the Air Force's Space and Missile Systems Center could be fundamentally altered or eliminated, Shanahan hedged a bit, telling the gathered brass that "to me" the command won't be impacted, but stopped short of saying that it will stay intact.
Overall, the space command "will develop space warfighting doctrine, tactics, techniques and operations, and improve integration cross combatant commanders and services," he said, while the Space Development Agency "will support rapid development and leverage the commercial space" industry.
Wilson, who like Defense Secretary James Mattis once objected to establishing a Space Force, has since come out in favor of it, after the White House said it wanted the idea to become reality.
Wilson's memo, presented to the senior Pentagon leadership Friday and unveiled Monday, said that the price tag for the new command would run about $13 billion over the next five years, a tall order in a fiscal landscape where defense budgets are expected to be flat over the next several years, if they don't fall.
He also said the Pentagon intends to deliver a legislative proposal on creating a Space Force to Congress in February and promised the headquarters for the new potential military branch would be "lean," a nod to some of the fiscal constraints staring the Pentagon in the face in the near future.