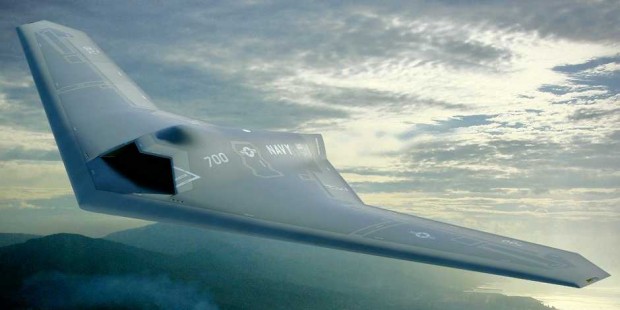 CAPITOL HILL: A member of Congress, Rep. Randy Forbes, is so concerned about a new Navy program and its future importance that he has written Navy Secretary Ray Mabus about the requirements of the service's promising drone known as UCLASS. (Scroll down to read the full document).
This is the second time Forbes, chairman of the House Armed Services seappower and power projection force subcommittee, has expressed his views to the Navy on UCLASS. We broke the story last time, when he and his ranking member, Mike McIntyre, wrote Mabus last September urging the Navy to buy a stealthy drone able to carry a large weapons payload.
We understand some on Capitol Hill would like UCLASS to incorporate so-called broadband stealth, which permits a plane to penetrate very high-frequency radars such as those China and Russia are developing. While BAE Systems is not expected to be a UCLASS competitor, their new Taranis drone may be designed for broadband stealth (tip of hat to my colleague Bill Sweetman at Aviation Week).
The main competitors for the UCLASS contract are expected to be Boeing, General Atomics, Lockheed Martin (pictured at top) and Northrop Grumman, the builder of the UCLASS precursor, the X-47B.
Forbes pushes aerial refueling, lethality and payload in addition to survivability as key requirements the Navy should focus on. Forbes, noting this is the Navy's "only currently planned unmanned strike aircraft," argues the plane should be able to meet both the needs of carriers and of combatant commanders, appearing to argue that it should possess long range and long loiter time so it isn't limited to supporting the carrier fleet.