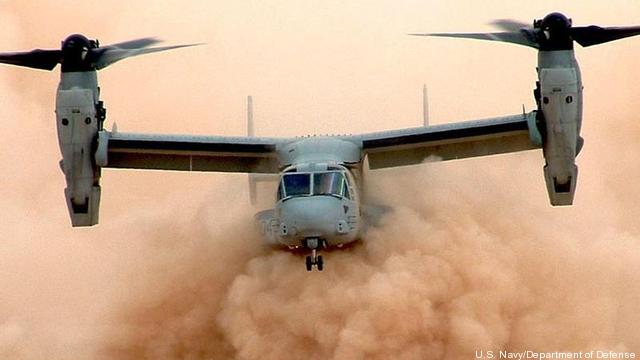 Washington: The loss of 38 American soldiers, including members of SEAL Team Six, this week is spawning more questions than answers as DoD begins to piece together what happened that night in eastern Afghanistan.
---
For more news and information on the swiftly-changing defense industry, please sign up for the Breaking Defense newsletter. You can also catch us on Twitter @BreakingDefense.
---
Gen. John Allen, commander of U.S. forces in Afghanistan,
tried to answer some of those questions
during yesterday's briefing at DoD.
One question was why an regular Army CH-47 Chinook, and not a special operations-type aircraft like a Blackhawk or Osprey, was used during the mission.
The 30-man quick reaction force deployed late Tuesday night to Wardak province, where Army Rangers had come under fire while hunting down a regional Taliban leader in the area.
As the force entered the landing zone, the helicopter was hit by enemy fire, destroying the Chinook and killing all aboard.
Allen said the incident was not "a decision point" to judge the Chinook's battlefield capability, adding the helo would continue to perform similar ops in the future.
But as the details of the incident begin to surface, the question still remains: If the team was on a different aircraft, would they have had a better shot of coming home alive?
One long time defense observer and reporter suggests they could have, if they had been aboard a Osprey.
In an article penned by Richard Whittle, the man who literally wrote the book on the V-22, the aircraft's speed and durability may have been the edge those U.S. troops needed to get out of the Tangi valley.
During its entire time with the Marine Corps and Air Force Special Operations Command, an Osprey has never been brought down because of hostile fire, Whittle says.
"Why things don't happen [in theater] is often impossible to prove, but one probable reason for this is that it may be harder to hit a V-22 than a helicopter with the sort of weapons at the Taliban's disposal," he added.
While the V-22 does land and takeoff in the same way as a helicopter, it can get out of dangerous landing zones — where helos are most vulnerable to attack — faster, since it can switch to a fixed-wing aircraft in mid flight.
But speed and maneuverability alone may not have been enough to save those troops, defense aviation expert Joel Johnson said.
"I would think that anything that [can fly] higher and faster is going to be less susceptible" to enemy fire, including the type of rocket-propelled grenade that hit the Chinook, he said.
For his part, Allen would not confirm the helo was hit with an RPG as has been reported by several news outlets.
However, even if Ospreys were used that night, the situation on the ground may have prevented it from using its speed to full effect, Johnson pointed out. "Were they coming in high and going down fast, as you learn to do in a place like Iraq where they did have missiles," he said.
Another defense source with knowledge of counterterrorism operations noted there are just too many unknowns to say for sure an Osprey would have made a difference.
What altitude was the Chinook flying at when hit? How many RPG's were fired at the helo before it was hit and were Ospreys even available at the time of the mission, the source said.
"We have no idea how the engagement was," the source said. "You get three or four of those [RPGs] coming at you at fairly short range, you're hosed."
But until the answer to that question and others surrounding the mission are resolved by DoD, it is unclear whether any kind of aircraft would have changed the outcome of what is now the single largest loss of U.S. soldiers in the Afghan war.