CLARIFIED to distinguish our analysis from experts' remarks WASHINGTON: Faced with erratic funding from Congress, the Navy has pursued cost-efficiency so rigorously that it has cut corners and compromised peacetime safety and, very possibly, wartime performance. That's the unhappy implication I walked away with after a panel of current and former naval officers at the Center for Strategic & International Studies this morning.
Manning, maintenance, and training have all suffered in in the pursuit of savings, agreed the officers — the new head of Naval Surface Forces, two retired admirals, and a former commander. While the officers didn't say so explicitly, the audience was well aware that those problems manifested in last summer's accidents that killed 17 sailors on ships whose crews made errors in basic seamanship. (In contrast to Navy Secretary Richard Spencer's pledge that "we'll start every conversation with 17 dead sailors," I've noticed a number of Navy admirals — and their public affairs officers — takes pains not to link the fatalities directly to discussions of readiness). But 17 dead might just be the start: If war broke out and a ship got hit, it might not have enough people or spare parts to fix itself and get back in the fight, causing even more casualties.
"We've become so efficient we've lost flexibility," said Vice Adm. Richard Brown, the new commander of Naval Surface Forces (replacing the hastily-departed Vice Adm. Tom Rowden). "There's a trade-off between efficiency and effectiveness… but we had to become efficient in the face of nine years of Continuing Resolutions and downward trends in the budgets."
With budgets now rising, however, the Navy plans to put more sailors on ships, increase the proportion of experienced officers, and stock more spare parts on ships at sea instead of relying on "just in time" delivery from land, Brown said, which is problematic in peacetime and potentially impossible in war.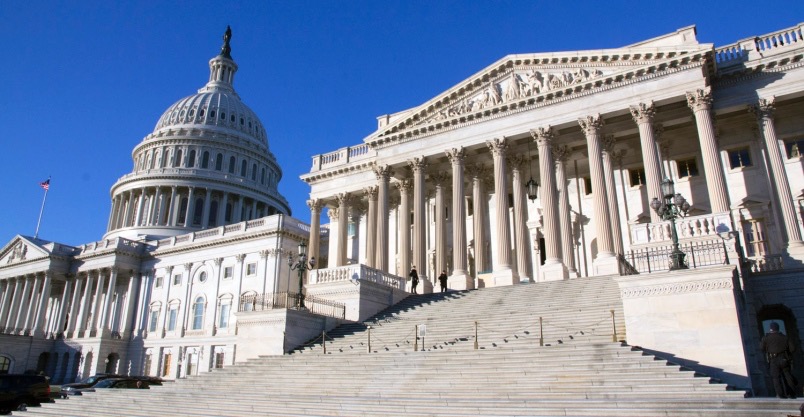 The Congress Problem
All these, of course, cost money. The Navy's budget request for 2019 would increase Operations & Maintenance funding by 2.7 percent over the '18 request. What's more, last week's budget deal gives all the services significantly more funding for 2018 than they asked for. But that budget deal came four months into the fiscal year and Congress probably won't pass the final spending bills until March 23rd. Until then the government functions under the strict spending constraints of a Continuing Resolution, which prevent (for example) much-needed maintenance.
"We're in a CR until at least the 23rd of March when the appropriators appropriate," Brown said.
The issue isn't how much money the Navy gets, "the problem is when the money comes," said CSBA scholar and retired Navy commander Bryan Clark, speaking alongside Vice Adm. Brown at CSIS. The Navy is actually getting 100 percent of the readiness money it requests, but it's arriving so late and so unpredictably that the fleet can't make proper use of it, Clark said. The service has to postpone planned projects, then rush to catch up, which makes everything cost more and the money run out before all the needed work is done.
"A lot of the problems that we're talking about are not the result of mismanagement by the United States Navy," said retired Vice Adm. Phillip Balisle. His landmark report in 2010 foreshadowed many of the current problems, but he hasn't spoken about it publicly until today. " Congress has a job too… to fund and maintain the Navy." If Congress doesn't do its part, Balisle said to applause, "we can never get ahead of this problem, no matter what the United States Navy does."
Spare Parts
What has the Navy done to itself in its pursuit of efficiency, and how can it get back its margins? The officers at CSIS gave several examples.
"We just did a logistics study," said retired Cdr. Clark, now with the Center for Strategic & Budgetary Assessments. There are just enough T-AO oilers to keep the fleet fueled on a predictable schedule using centralized hubs, for example, but that system has no margin of error for wartime.
Meanwhile, Clark said, the Navy's T-AKE supply ships are "mostly empty. Why? Planners decided it was more efficient to orders parts as needed, rather than stockpile them; to send them via civilian carriers, like DHL or Fedex, rather than haul them in Navy hulls; and to install them at centralized repair facilities, rather than do repairs at sea. This system is tricky enough in peacetime but potentially disastrous in war, when supply lines may be cut, central depots destroyed, and Fedex won't be flying into harm's way. Ships need the spare parts and skilled personnel aboard to repair themselves, Clark said.
This problem's not new, said retired Vice Adm. Peter Daly, CEO of the US Naval Institute and orchestrator of today's panel. When Daly commanded a destroyer, he said with a touch of snark, "we had four store rooms and they were beautiful — we had the Stanley Vidmar cabinets, we could go in there and pet them — but only two of those store rooms had parts, because some OA (operational analysis) grad in the supply corps said 'we can do just in time.' Just in time is great if the store is open and they've got your parts rights when you need them….That doesn't always happen."
The Navy's working on it, said Vice Adm. Brown. "Is the part that the sailor needs in the store room? (That) is a priority for us right now and we're identifying those parts, actually working with the Digital Warfare Office right now to do a lot of analysis," he said. Ships don't have space to carry everything, so some parts that fail only rarely will still have to come from land. But other parts fail often enough, and are important enough — such as components of the SPY radar on Aegis ships — that they can and should be carried aboard.
Skilled People
Having the parts, however, means nothing if you don't have enough skilled people to install them. Navy ships have been chronically undermanned for years. As sailors tried to get everything done, workloads for some exceeded 100 hours a week, causing chronic fatigue that probably contributed to last year's string of accidents.
Wartime would be worse, said Daly. "One man's excess capacity is another man's combat surge," he said. Ships need "not just the manpower you that you need to do the peacetime steaming, but the people that are going to save that ship in the damage control scenario."
For years the Navy saved money by deliberately shorting its personnel accounts — there are about 7,000 missing sailors across the surface, submarine, and air fleets, Brown said — but the service is reversing that. Surface ship manning will soon drop to 92 percent of the officially required crew, Brown admitted, but by late 2019 it will be back at 95 percent and on track to reach 98 percent.
It takes time for these improvements to take effect, however. One of the efficiencies criticized by the Balisle Report in 2010 was that the Navy had closed its Surface Warfare Officer School (SWOS), replacing classroom education with canned courses on computers. The Navy reversed course in 2012 and created a new schooling and officer selection system that's actually lengthier and more rigorous than the old one, Brown said, but its graduates are still working their way up through the ranks, and none is yet commanding a ship. At a lower level, however, the Navy will be able to double the number of experienced officers doing their second tour as a department head (departments being such things as weapons, engineering, or supplies).
Brown also said Navy is studying how to recreate its Readiness Squadrons: "It is absolutely on the table and it's one of my priorities," he said. These organizations, dedicated to ensuring proper manning, training, and maintenance, were disbanded in past efficiency drives. Several organizations in the fleet today are de facto readiness squadrons in function, Brown argued, including the new Naval Surface Group Western Pacific stood up after the collisions (which the Navy Secretary's review board criticized) but the service needs to organize them more systematically.
Restoring the Readiness Squadrons was "the single most significant" recommendation he made back in 2010, Vice Adm. Balisle said, and "I believe it's just as applicable today."