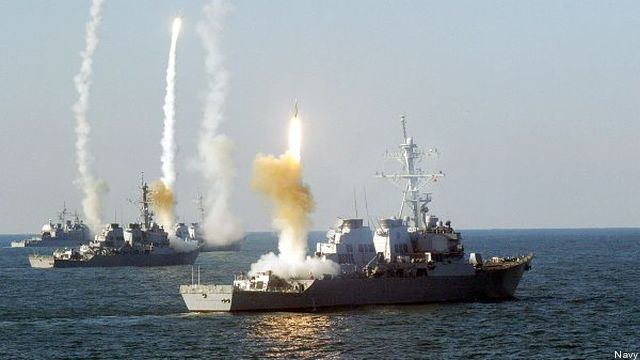 Washington: A veteran Republican defense official played the skunk at the garden party today, raising serious technical and financial doubts about the Obama administration's approach to ballistic missile defense for Europe after the Missile Defense Agency director and a top State Department official praised the program.
Dov Zakheim, a senior Defense Department official under two GOP presidents, said there was no "serious analysis" to show that Obama's European Phased Adaptive Approach (EPAA) was better than George W. Bush's "Third Site" plan, which would have extended the U.S. national missile defense system to Europe.
Zakheim expressed strong doubts that either the U.S. or NATO could afford EPAA with the growing economic and budget crisis hitting both.
He also questioned the technical aspects of EPAA and the rigid time line that would have the system able to defend Europe and the U.S. by 2020. And he challenged the claim by Army Lt. Gen. Patrick O'Reilly, MDA director, of great progress made, with three NATO members agreeing to host key parts of the system and the first phase set to be operational early next year.
Zakheim pointed out that the SM-3 block IB missile planned for the first ground-based defensive component failed its first flight test, probably forcing a delay in the 2015 deployment. He also pointed to U.S. officials having told Japan they were slowing down the more advanced missile they were co-developing for EPAA.
Delays mean higher cost, he said.
Ellen Tauscher, undersecretary of state for arms control, echoed O'Reilly's rosy view of EPAA progress, but conceded one of her top priorities, getting Russia to cooperate in the European missile defense, was not successful. Tauscher said an agreement would be "a real game changer" in relations with Russia.
She said the U.S. refused to sign a "legally binding" document stating that EPAA could not hinder Moscow's offensive missile system, but was willing to provide a written statement that appeared to provide a similar view.